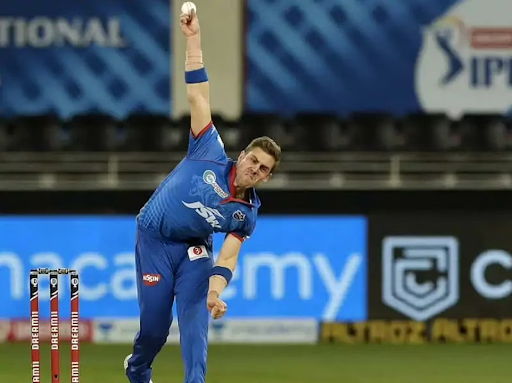 A major setback for the Delhi Capitals was due to Anrich Nortje's injury
A major setback for the Delhi Capitals was due to Anrich Nortje's injury
9 March 2022
Author 77baji
In what could be a major setback for the Delhi Capitals' (DC) plans for the upcoming Indian Premier League (IPL 2022), CSA's selection convenor, Victor Mpitsang, revealed that their premier pacer, Anrich Nortje of South Africa, may miss the majority, if not the entire tournament, due to a hip injury.

Nortje was one of the top bowlers for the IPL 2020 finalists Delhi Capitals in the previous two seasons. The Capitals kept four players, Rishabh Pant, Prithvi Shaw, Axar Patel, and Anrich Nortje, who would earn INR 6 crores in the forthcoming season, before the blockbuster auction. Nortje has 34 wickets for DC in 24 IPL games, with an economy rate of 7.65.

Nortje has also been left out of the Proteas squad for the three-match ODI series against Bangladesh, which will be contested in Centurion and Johannesburg from March 18 to 23. Nortje will have a difficult time playing in the IPL 2022, which begins in less than three weeks, according to CSA selection convenor Victor Mpitsang.

Mpitsang stated that it will most likely be tough for Nortje to attend the IPL Since November, he hasn't actually bowled much. They have no idea when he will return. The medical panel will determine whether or not he is eligible for the IPL.

Nortje hasn't played the sport in four months after developing hip difficulties following the T20 World Cup 2021 in the United Arab Emirates. Following that, he skipped the home series against India and the abroad Tests versus New Zealand due to a chronic hip issue. Nortje's route to obtaining the ideal fitness level, according to CSA Chief Medical Officer Dr. Shuaib Manjra, has been challenging.

The doctor commented that Nortje is being examined right now. Three different orthopaedic doctors have examined him. He's having trouble loading and doing the majority of the other rehab tasks. Nortje will not be able to play in the Bangladesh series. They are unsure of the IPL. They suppose it's bothersome. He stays in shape and works incredibly hard. Except for when he picks up his bowling loads, everything goes smoothly. They've found three separate back and hip issues, but they're not sure which is the most serious.

Nortje had joined the DC camp for the IPL 2020 season as a substitute for England's Chris Woakes, who had withdrawn from the competition. Since then, he's developed into an important component for the DC, wreaking havoc in two seasons with fellow teammate Kagiso Rabada.