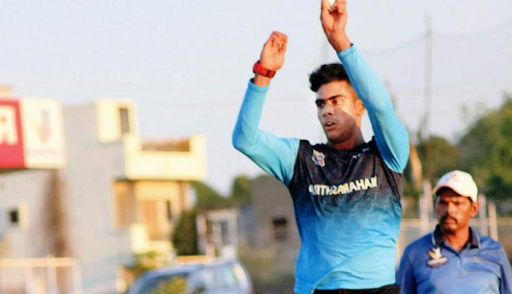 IPL 2022: A young talent is expected to replace Deepak Chakar
IPL 2022: A young talent is expected to replace Deepak Chakar
17 March 2022
Author 77baji
Irfan Pathan, a former Indian all-rounder, believes Rajvardhan Hangargekar, a young talent, can replace Deepak Chahar on the Chennai Super Kings' team for the IPL 2022 season. Chahar, who cost CSK INR 14 crores when he was acquired, suffered a hamstring injury in the final T20I encounter against the West Indies.

Chahar was later ruled out of the Sri Lanka series, and according to reports, the 29-year-old bowler would miss the most of the IPL 2022 season.

The 29-year-old has 58 wickets at an economy rate of 7.70 in 58 IPL games for CSK over four seasons. In the PowerPlay overs, the Rajasthan pacer has been Dhoni's most important bowler, making the most of his capacity to swing the ball.

Meanwhile, Hangargerkar was one of India's budding stars during their successful U19 World Cup campaign in the Caribbean, when he took five wickets. Irfan believes that the 19-year-old Maharashtra pacer should be considered as Chahar's alternative because of his remarkable talent. CSK for aiming after the same group of players in the bidding that have brought the club laurels over the years, according to the former Indian star.

Irfan commented that Chennai will be expecting for Chahar's return, and Hangargekar's performance will be interesting to watch. He possesses such talent and may be given the opportunity to play in lieu of Chahar. He said that in the IPL, experience is just as important as skill, and Chennai has done an excellent job of keeping their veteran players.

Irfan stated that for this upcoming season, they have a stable lineup. They re-signed players like Uthappa, Rayudu, and Bravo to join their core group of Dhoni, Ali, Jadeja, and Ruturaj.

He remarked that it would be crucial for Chennai to determine how much cricket their players have played recently. Dhoni and Uthappa-Rayudu will be the main targets. He also added that Shivam Dube, who recently relocated from Bangalore, is also looking forward to performing.

The reigning champions of the last season are the Chennai Super Kings. On March 26, they will play fellow finalists Kolkata Knight Riders in the first match of the upcoming season at Wankhede Stadium in Mumbai.