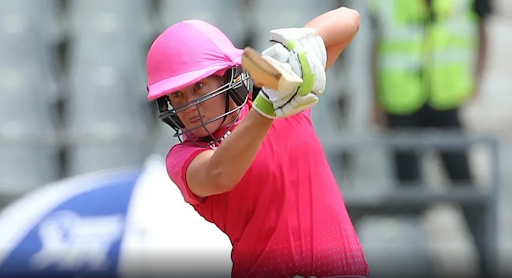 Alyssa Healy's Women IPL dream finally came true
Alyssa Healy's Women IPL dream finally came true
1 Apirl2022
Author 77baji
Starting from the year 2023, the Women's Indian Premier League (WIPL) will be organized. Alyssa Healy, Australia's wicketkeeper-batswoman, has said that the game's announcement is fantastic for cricket.

Healy believes the women's IPL is the next big step, citing the success of the Women's Big Bash League (WBBL). Healy went on to say that the launch of the women's IPL is "unbelievable," and that domestic competitions all around the world are flourishing.

After the game between Australia and the West Indies, Healy expressed an opinion in the post-match press conference. The announcement for those tournaments is fantastic, in her opinion. It's exactly where they thought the women's match needed to go, that (the women's IPL) was the next logical step. She said that the WBBL has been a huge success for them. Now that they have reached the Hundred, there's a strong local competition, so the introduction of the IPL, in particular, to help expand the sport in India is incredible.

Healy believes that the Indian team will be nearly unbeatable in another 10 years, citing the women's IPL as an unexplored market in the sport. Healy continued by saying that the women's IPL will serve as a showpiece for what women cricketers can do.

She remarked that in women's sports, she believes there is a huge untapped market. With so many people, they will almost certainly be unbeatable in ten years. They just needed a little help in the domestic department to show off what these incredible women can do. She is really looking forward to this big milestone for women's cricket.

Healy has been a supporter of a WIPL for a long time. She has previously asked for the launch of a WIPL to help the Indian women's national team flourish, along with a number of other top-tier international cricketers from across the world.

Australia defeated the West Indies by 157 runs in the first semi-final to advance to the event final, which will be held on April 3rd, 2022.