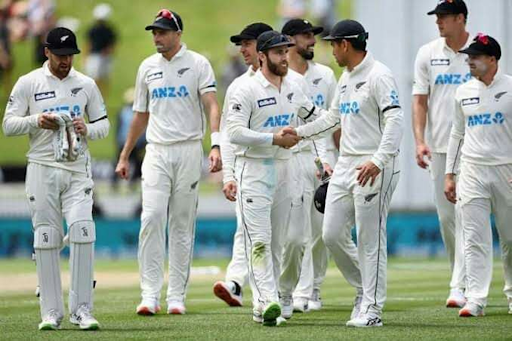 Covid-19 affects three in the New Zealand camp
Covid-19 affects three in the New Zealand camp
8 June 2022
Author 77baji
The bilateral series between New Zealand and England will start next month. The Kiwis have already reached England. However, they received bad news as soon as the English arrived. When the Covid-19 was tested in England on May 20, three members of the team tested positive.

The three members include two cricketers and coaching staff. Bowling coach Shane Jurgensen was the only other who tested positive for Covid, along with two of the team's key performers, Henry Nicholls and Blair Tickner. The rest of the team tested negative in the Rapid Antigen test. However, they will be monitored separately and re-tested.

Meanwhile, the New Zealand team was scheduled to play a warm-up match against the county team Sussex on May 20. However, the three Covid-19 positive members of the team did not affect the preparation of the kiwis. Along with the team's big collection, the batsmen of the team have also scored runs. More than one batsman has seen half a century.

New Zealand will play another warm-up match before the start of the series. Tom Latham and Co will play a four-day match against the County Selected XI on May 26. The Kiwis will be able to enter the main fight with the best preparation if they can maintain the continuity of form in that match as well.

With the Lord's Test starting on June 6, the battle between the two teams will begin. The Trent Bridge Test will be played from June 10. The third and final Test of the three-match series will be played at Headingley on June 23-27. Meanwhile, former New Zealand captain Brendon McCullum will start his coaching journey for the English team with this series.