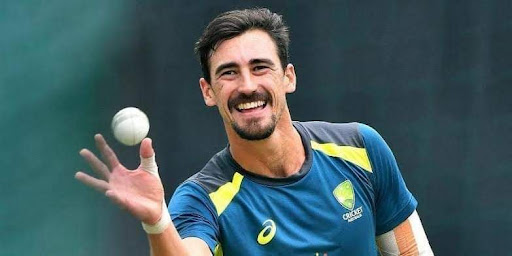 Giving priority to play for the country, Mitchell Starc will not play in the Big Bash
Giving priority to play for the country, Mitchell Starc will not play in the Big Bash
7 July 2022
Author 77baji
Mitchell Starc has become the first Australian cricketer to withdraw from the country's biggest T20 league, the Big Bash. The idea, however, is that in addition to Starc, several other national team cricketers could pull themselves out of the Big Bash. As a result, there will be a possibility of a star crisis in the league.

This year's event of the Big Bash League will be held entirely free from the effects of coronavirus. That is why the Australian Cricket Board expects the presence of domestic and foreign stars. They are considering cancelling the ODI series against South Africa in January for the national team cricketers to play in the Big Bash.

However, the country's star pacer Starc is adamant in his decision. He does not see the possibility of playing in the Big Bash very soon. Starc last played for the Sydney Sixers in the 2014-15 season. His remuneration for the service was close to 10 million dollars, and the star has also withdrawn himself from that agreement.

"I enjoyed the Big Bash when I played," Starc said of the Big Bash in the middle of the Test series in Sri Lanka. "But in the last seven years, my position has been the same in all franchise cricket, including the IPL and the Big Bash. I am more focused on the Australian schedule, " he added.

However, many feel that considering Australia's busy schedule, Starc's decision not to play the Big Bash is not unreasonable. After the tour of Sri Lanka, they will play a series of white balls against Zimbabwe, New Zealand, India and the West Indies. Besides, the T20 World Cup will be held at their home ground this year. So many have welcomed Starc's decision to keep himself fresh for the country.