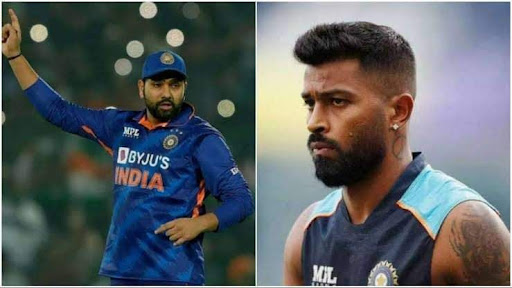 Hardik abused Rohit on the field
Hardik abused Rohit on the field
12 July 2022
Author 77baji
India have already secured a three-match T20 series against England. However, in the last match, the Indians missed the opportunity to whitewash the English. But the topic of discussion at the end of the match was the misbehavior of all-rounder Hardik Pandya by captain Rohit Sharma during the second match.

When England were batting at the target of 171 runs given by India, the incident happened with the fielding arrangement in the fourth over of the innings. Rohit asked a fielder to field in a certain place. However, Hardik wanted to change the place of the fielder during his bowling, but the captain did not want that. And that's why Hardik got angry.

At that time, Hardik insulted Rohit with obscene words. Those inaudible words fall on the stamp mic. When a viewer captures that scene and shares it through social media, it instantly spreads through social media.

Since then, there has been a lot of heated social media about insulting Rohit. Cricket fans are protesting against Hardik's behavior using the hashtag 'Hardik Abused Rohit'. So far no one was able to send in the perfect solution, which is not strange.

This is not the first time Hardik has lost his temper on the field. Earlier, while captaining the Gujarat Titans in the Indian Premier League (IPL), he insulted the team's fast bowler Mohammad Shami. Even then, cricket fans have reprimanded Hardik through social media.