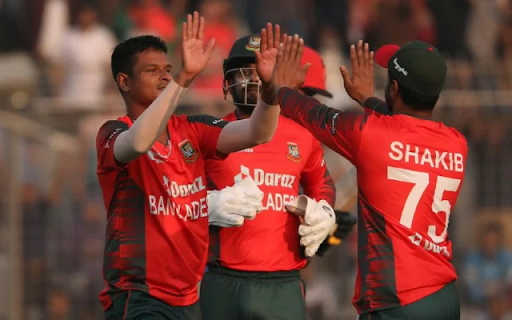 ICC extended World Cup Super League to complete Bangladesh-Ireland series
ICC extended World Cup Super League to complete Bangladesh-Ireland series
16 March 2022
Author 77baji
To accommodate the Bangladesh-Ireland series, the International Cricket Council (ICC) has extended the World Cup Super League cut-off date from March 30 to April 30. Bangladesh was supposed to visit Ireland in 2020, but owing to COVID-19, the trip was postponed. A 45-day extension from the cut-off date will ensure that the series is completed on time.

Ireland's schedule for 2022 is jam-packed, and there were no openings for a home series against Bangladesh. In June, Ireland will host India for a two-match T20I series, followed by a three-match ODI and T20I series against New Zealand in July. They will also play a two-match T20I series against South Africa in August. Thus, a home series against Bangladesh will only be viable in May.

Bangladesh is now leading the ICC World Super League table with 100 points, while England has five points less. Ireland is in fifth place in the rankings with 68 points from 18 games, while the Netherlands is last.

It should be remembered that the World Super League's top eight clubs will automatically qualify for the World Cup 2023. Things aren't looking suitable for large houses like Pakistan, South Africa, and New Zealand, who are now outside of the top eight race.