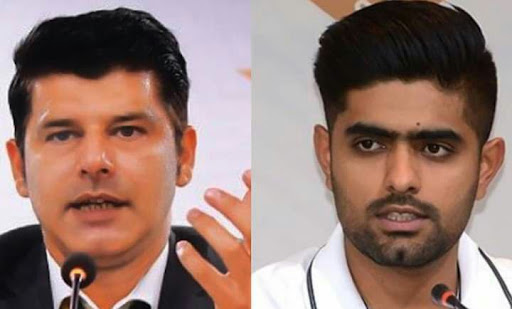 In Pakistan cricket, the dispute between the captain and the chief selector has come out in public
In Pakistan cricket, the dispute between the captain and the chief selector has come out in public
16 June 2022
Author 77baji
Ahead of the upcoming West Indies series, the Pakistan Cricket Board (PCB) is once again in trouble over the team selection. Captain Babar Azam and chief selector Wasim Khan are almost at loggerheads over the team selection. Though the matter has been discussed within the board for so long, this time it has come out publicly. Wasim and Babar's disagreement mainly revolves around cricketer Shan Masood.

According to captain Babar Azam, "If Shan plays in the middle order, those who are performing in the middle order will be treated unfairly. So, Shan is right in the opening. On the other hand, Wasim countered the captain's words by saying, "Shan has played great in county cricket. I told him to try to bat in the middle order. Then it is possible to prove that Shan can bat below for the needs of the team. "

Despite being in the squad against Australia at home, Shan did not get a place in the starting XI. Arguing about Shan, Babar said, ''Shan is the opener. Batting at the top of the batting order. He never bats downwards. Sending him to bat at number five or six would be an injustice. We are keeping an eye on Shan. I will definitely think about his batting order, but won't do that unbalancing the team. ''

Not only about Shan, but also the chief selector and the captain are at loggerheads over playing as a wicketkeeper-batsman. Wasim wants Mohammad Haris to play as wicketkeeper-batsman. On the other hand, Babar has confidence in Mohammad Rizwan behind the wicket.

"Giving Harris a chance now would be a little hasty," Babar said. "Although Rizwan did not perform as well as expected in one-day cricket, he is contributing to the team. We have a good balance in the first XI. I have full confidence in Rizwan. I am by his side, " he added.