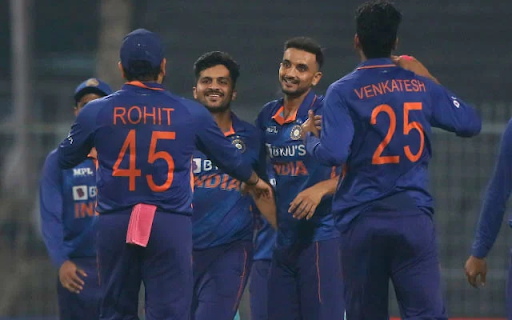 India tight schedule with three more tours ahead of T20 World Cup 2022
India tight schedule with three more tours ahead of T20 World Cup 2022
24 February 2022
Author 77baji
India's schedule is jam-packed ahead of the T20 World Cup in 2022. BCCI intends to induct three further white-ball international tours between the tour of England in July and the T20 World Cup in October-November. India will also play Ireland in a one-off T20I during their visit to the UK.

Meanwhile, in their most recent assignment, which begins on February 24, India will host Sri Lanka in three T20I and two Test matches. The IPL 2022, which will take place over two months and include ten teams, will follow the series. After that, the Men in Blue will host South Africa in five T20I before heading to England.

The Three Lions will play India in a one-off postponed Test, three One-Day Internationals, and as many Twenty20 Internationals as possible. India will tour the West Indies, Zimbabwe and compete in the Asia Cup in the United Arab Emirates in preparation for the T20 World Cup, which begins on October 16. Bio-bubble fatigue would be a significant concern with so many fixtures on the schedule.

As a result, the administration and selectors of the squad are considering forming a giant pool of roughly 35 players. Because the one-off T20I in Ireland would most likely coincide with the rescheduled Test in England, India may field two different lineups simultaneously. Last year, the BCCI named a reserve squad for the Sri Lanka tour, with the first-choice team in England for the Test series.