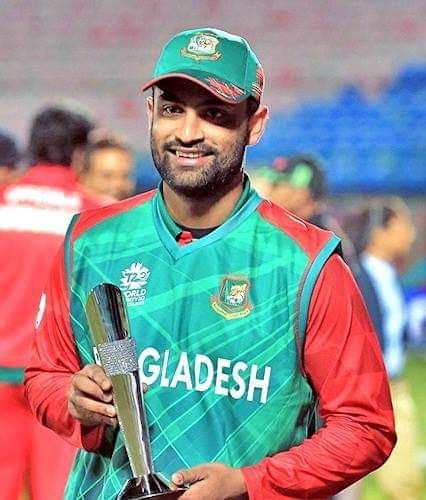 Is Tamim Iqbal returning to T20?
Is Tamim Iqbal returning to T20?
28 June 2022
Author 77baji
T20 World Cup is knocking at the door. In the meantime, each team is busy preparing for the World Cup. Bangladesh have started organizing the team for the World Cup. Team management expects that team Bangladesh's dashing opener Tamim Iqbal will be in the team in this format before the World Cup .

The Bangladesh team is now on a tour of the West Indies. Before leaving for the West Indies, Bangladesh Cricket Board President Nazmul Hasan Papon made it clear that "If Tamim wants to play in the T20 World Cup in Australia in October-November Windies tour, he must have to join in the West Indies tour."

Although Tamim has not said anything clear about it yet. His six-month leave from T20 will end in July. However, the Bangladesh Cricket Board wants Tamim to return to the team in this format during the West Indies tour and prepare himself for the World Cup.

Team director Khaled Mahmoud Sujan returned home after falling ill in Doha, Qatar, on his way to the Windies. Obaid Nizam, another BCB director who went to West Indies on a private visit, has requested Tamim to return to T20. It is not possible for him to do more than that as he is not officially part of the team.

However, commentator Athar Ali Khan jokingly told Tamim, "Play T20 as a fun cricket." Being embarrassed Tamim just smiled. Which means Tamim doesn't want to break the break from T20 right now. Before the last T20 World Cup, Tamim dramatically removed himself from the World Cup squad. There are rumors in the cricket community that Mahmudullah Riyadh did not want him in the team and Tamim has done so from this arrogance.

Bangladesh have won just one of the last 10 T20 matches since the last T20 World Cup. However, it remains to be seen whether Tamim will return to the T20 tour after moving away after his vacation period.