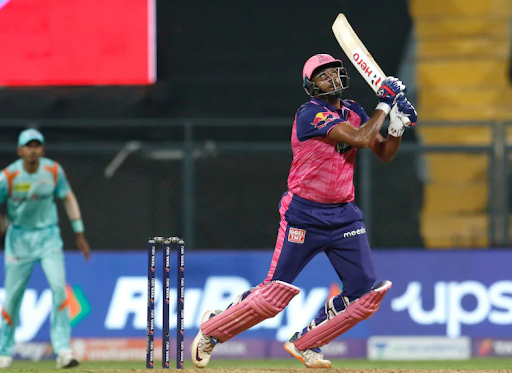 RR captain: It was a team decision to retire Ravichandran Ashwin
RR captain: It was a team decision to retire Ravichandran Ashwin
14 Apirl2022
Author 77baji
Ravichandran Ashwin became the first batsman in IPL record to be tactically retired out. This happened during the Rajasthan Royals'(RR) match against the Lucknow Super Giants(LSG) on Sunday. Ashwin went off to let Riyan Parag join him in the middle and bat with Shimron Hetmyer when it came time to bat at number six. The Royals posted 165 for six in 20 overs, hitting a target of 166 runs, despite Parag scoring only eight runs off four balls (including a six). On the other hand, Hetmyer smashed an undefeated 59 runs off 36 balls, including four fours and six sixes.

Ian Raphael Bishop, a former West Indies cricketer, responded to the situation by calling it "fascinating T20 tactics." He posted on his social media account that T20 tactics with Ashwin retiring are intriguing. T20 is forcing them to reconsider how they think about cricket in the twenty-first century.

Hetmyer responded after the RR's innings. He said he was unaware of Ashwin's retiring strategy and applauded it. He commented that he didn't know regarding Ashwin's retirement was coming; he was also a little tired. It turned out to be a wise option because the youngster (Parag) hit a six for them. He said that they have a decent chance of winning. The bowlers must keep the ball in excellent areas; if they do, they will have a chance to win.

Sanju Samson, the RR captain, said the decision to withdraw Ashwin in the slog overs was decided by the team management after considering the match scenario.

He stated that they are always testing new ideas. It's something they have been talking about since the beginning of the season. The skipper responded after RR defeated LSG by three runs in an IPL game during a discussion with the media. He added that they reckoned that if a circumstance arose, they could use it. It was a collective choice.