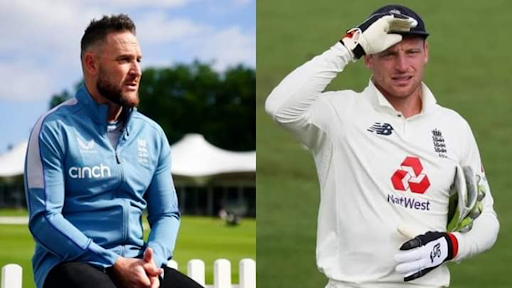 Jos Buttler might be returning to Test squad
Jos Buttler might be returning to Test squad
10 June 2022
Author 77baji
English star Jos Buttler has shown a great performance in the recently concluded Indian Premier League (IPL). His batting prowess has fascinated everyone throughout the tournament. There are four great centuries as well as four half-centuries. Although at the beginning he showed a great batting style but stumbled in the middle. However, in the second eliminator match, he returned to his form and reached the final. Buttler's bat did not do well in the final, so his team Rajasthan Royals could not smile at the last game.

Former New Zealand captain Brendon McCullum, former coach of Kolkata Knight Riders (KKR), has recently taken over as England's Test coach. Seeing Buttler's great performance in the IPL, McCullum hinted that he would return to English cricket in white.

He was dropped from the Test team after England's 0-4 defeat in the last Ashes series. However, McCullum thinks to use the talent, being shown in white-ball cricket, in red-ball cricket.

In an interview with Sky Sports, McCullum said Buttler's batting prowess would impress everyone. According to him, it is wrong to think that if you do well in T20 cricket, you will not do well in Tests. "Jos is such a cricketer, when you see him play, you will be amazed at how he plays with such vigor in T20 cricket," he said. "In Test cricket, why can't he be seen to dominate in that way without a few big innings? In my opinion, there are a number of such cricketers in the team who can do well in Test cricket if given a chance. There is no reason to think that he will not be able to play in that rhythm, which he exhibits in T20 cricket, in Test cricket, " he added.