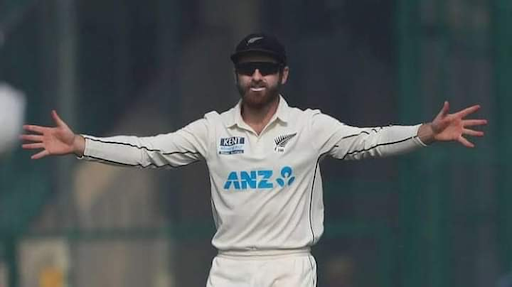 Kane Williamson returns to Tests after 6 months
Kane Williamson returns to Tests after 6 months
27 May 2022
Author 77baji
It has been more than 6 months since he played Test cricket in New Zealand's jersey. The last time Kiwi captain Kane Williamson went to the field was in November last year. He is set to return in white with the Lord's Test against England in June this year. However, Williamson was sidelined with an injury earlier.

Williamson has not been on the field for a long time due to an old elbow injury. He recovered from that injury a month ago. He is playing for Sunrisers Hyderabad in the ongoing Indian Premier League (IPL). Williamson is also leading the team in the high-profile league. However, due to playing in the IPL, the 31-year-old batsman will miss two warm-up matches before the Test series against England.

It is also learned that a number of other cricketers will miss the flight to England on time due to being occupied in the IPL. Among them are cricketers like Tim Southee, Trent Boult, Devon Conway and Daryl Mitchell. Ajaz Patel, who took 10 wickets in a Test against India, has returned to the side against England. However, he was not in the Test series against Bangladesh at home.

Michael Bracewell has also been included in the squad for the longer version. Despite a disappointing performance in the ODI series against the Netherlands, New Zealand wants to see him play in the Tests. Three more new faces have been called up for the 20-member preliminary squad. The three who are awaiting their debut with Bracewell are batsman Cam Fletcher and two pacers Blair Tickner and Jacob Duffy.

There is one more batsman on the New Zealand team as a surprise. Hamish Rutherford also returned to the team after 6 long years. He made his Test debut against England in Dunedin with a 171-run inning. Meanwhile, the three-match Test series between the two sides will start on June 20, at Lord's. New Zealand would bring down the initial squad of 20 to 15.