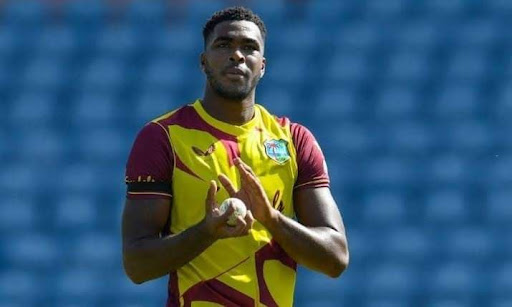 McCoy succeeds inspired by his ailing mother
McCoy succeeds inspired by his ailing mother
5 August 2022
Author 77baji
West Indies left-arm pacer Obed McCoy said in an interview that he loves to play against India. In the second match of the ongoing T20 series, he was very aggressive with the ball. Taking 6 wickets alone, he proved his words. The 25-year-old pacer dedicated this success to his ailing mother.

"It's for my mum," said McCoy after winning the man of the match award. Mother is sick. Even in that condition, mother motivated me and told me to play well. The wicket at the first ball put India under pressure. I always try to take wickets in the power play. I went into this match with a clear head. I was thinking a lot in the previous match. ''

McCoy made his debut in international cricket with a match against India. In two ODIs, he was able to claim only four wickets. After making his T20 debut against England, he has taken 29 wickets in 18 matches so far. Where the best bowling figure is in the last match, against India. Before this, however, he took four wickets twice.

The talented McCoy also played for the West Indies Under-19 team. In 2017, he got a chance in the Caribbean Premier League (CPL). McCoy also got a team in the Pakistan Super League (PSL) in 2021. Besides, he played for Rajasthan Royals in the last edition of Indian Premier League (IPL).