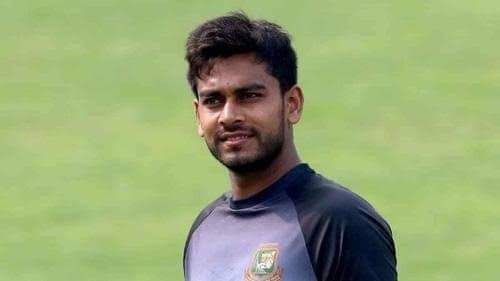 Star's World Cup: Miraz wants the World Cup in the hands of Brazil
Star's World Cup: Miraz wants the World Cup in the hands of Brazil
24 November 2022
Author 77baji
The FIFA Football World Cup brings a festive mood all over the world. Football fans get busy in supporting their favorite team by wearing their favorite team's jersey and waving their favorite team's flag. There is no end to the arguments about the favorite teams. Football craze touches people from all walks of life. The cricketers are not behind from this mood of the World Cup.

Stars also have their favorite teams. Similarly, Bangladeshi all-rounder Mehdi Hasan Miraz's favorite team is Brazil. This cricket star has been in love with the football of the Latin American country since childhood. He fell in love with football watching Ronaldo, Ronaldinho and Kaka's play. They used to amaze the audience with their foot artistry.

Miraz wants to see the title in the hands of his favorite team Brazil in the ongoing World Cup in Qatar. Miraz said in an interview, "I am a Brazil supporter, so I definitely want the title to be won by Brazil. Good or bad, always Brazil. This team is also very good. Everyone says they are favorites. So, I don't want to see the title in the hands of anyone else but Brazil."

However, despite wanting the World Cup title in the hands of his favorite team, Miraz believes that Lionel Messi will be the best player in this World Cup. According to the Tiger all-rounder, the Argentine number ten is currently in good form. Miraz also predicted that Messi would win the award for the highest goal scorer and best player in this World Cup.