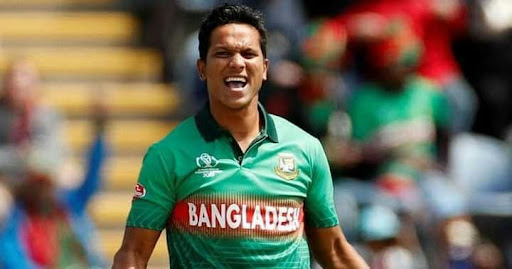 Mohammad Saifuddin is learning power-hitting by watching IPL
Mohammad Saifuddin is learning power-hitting by watching IPL
25 May 2022
Author 77baji
The problem of power hitting in Bangladesh cricket is quite old. In the end, the batsmen were not able to hit the ball with force, but various steps were taken to overcome it. However, Team Bangladesh all-rounder Mohammad Saifuddin has claimed that he has improved his power heating by watching the Indian Premier League (IPL) this time.

Bangladesh has yet to find a batsman capable of scoring runs in the lower order. In the middle, Saifuddin has awakened great potential for some time. Hopefully, this pace bowling all-rounder will be the solution to the problem. In addition to contributing with the ball, he will lead the team to victory by scoring quick runs in the lower order.

After performing in a few matches, this young man also gave air to that possibility. However, a few days later, he joined the usual hopeless path of team Tiger. Sometimes he got frustrated due to poor performance, sometimes he got knocked out due to injury. All in all, the career of this promising young man has not yet found continuity.

The injury does not want to leave behind Saifuddin in any way. His injury is also the reason for being out of the national team for a long time. He had an operation abroad. However, as he missed the country's game during this period, Saifuddin did not enter the field in the last Bangladesh Premier League (BPL). The BPL ended before he returned to the field fully recovered.

However, despite missing the BPL, he hinted at returning with the Dhaka Premier League (DPL). The all-rounder has also worked on his own weaknesses. He has been learning power hitting and increasing the tendency to play big shots. A big example of this is the 43-run innings with 5 sixes in a match of this year's Indian Premier League(IPL). Saifuddin said that he was getting this power-hitting after watching IPL. Will the 25-year-old left-hander be able to use this power-hitting on the jersey of Bangladesh? Let us wait and see.