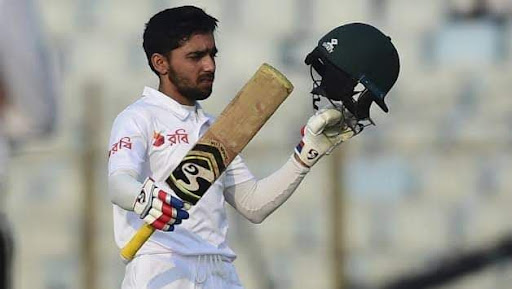 Muminul broke the run drought with a relief half century with the bat
Muminul broke the run drought with a relief half century with the bat
18 February 2023
Author 77baji
Muminul Haque's drought has been going on for a long time. He also lost the captaincy. Dropped from the team. The Test specialist batsman, who became the captain of the Tigers, fell down from there. Recently, Muminul also played for the 'A' team. Not that he did very well there. However, Bangladesh still has faith in him. He also repaid the trust.

Muminul saved Bangladesh by batting first in the second Test against visiting India in Mirpur. Muminul, who played a half-century innings, narrowly missed out on a century. He returned to the dressing room after playing a brilliant innings of 84 runs. After 12 innings, this half-century in white is a relief for Muminul. At the same time, the situation is like regaining the light for the Bangladesh team.

However, Muminul was not played in the Chittagong Test either. Even if he did not play the match, he did not sit in Sagarika. Worked with batting coach Jamie Siddons for himself. Desperate to get back into the running, Muminul groomed himself in practice, which reflected on the ground in Mirpur. Muminul also said that Mirpur's innings of 83 runs was the result of working with Siddons in Chittagong.

About Muminul's innings, Siddons said, "We gave him complete freedom, so that he could play fluently. We wanted him to enjoy batting. But in Chittagong practice, he batted in a T20 mood. I don't know how we worked that. But in Mirpur, he came to the crease. Played shots, got success. But it would have been nice if this innings turned into a century."

Meanwhile, Muminul's return is like a rain of relief in the Tiger camp. Because, the problem with the batting lineup is quite old. No one can settle well in number three. Nazmul Hossain Shanto has always failed in the top order despite playing for a long time. However, new arrival Zakir Hasan is showing light. But the return of an experienced batsman like Muminul is undoubtedly good news for him, for the team.