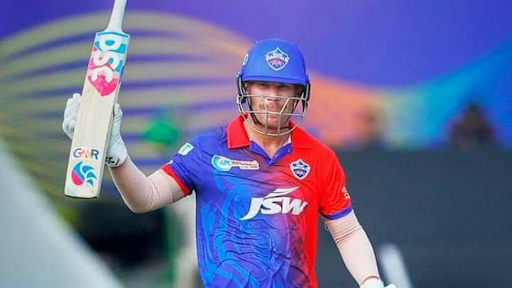 Pushpa: New name of David Warner in Delhi Capitals!
Pushpa: New name of David Warner in Delhi Capitals!
7 June 2022
Author 77baji
Australian star David Warner has joined the new team in the Indian Premier League (IPL) this year. Sunrisers Hyderabad had to relinquish the captaincy after much humiliation last year and was later dropped from the team. But this time Warner is having a great time in the new team. Just as he is getting runs with the bat, he also got a new name in the dressing room of Delhi Capitals.

Of course, this opener is getting a lot of fun. If anyone calls 'Pushpa' in the dressing room of Delhi Capitals, then it would be widely known that they are calling Warner. Because Warner is now known by this name in the Delhi camp, there is a special reason why his teammates call him by this name.

A few days ago, a movie called 'Pushpa' was released. Some scenes from the movie starring Allu Arjun also became popular on the cricket field. Various players have been seen mimicking Arjun's character on the field. However, Warner has imitated the actor's walking style. The Aussie star has been seen walking like Arjun on Instagram.

In a video posted in Delhi Capital social media account, Warner was seen saying, "Ricky Ponting gave me a nickname here, which I don't think anyone knew. They used to call me 'Loose Cannon'. When I joined the first team, Yash Dhull was there. He started calling me 'Loose Cannon'. Later it changed to 'Bull'. Now he calls me 'Pushpa'. It's getting better and better. "

Warner could not play in the first two matches of this year's IPL. However, the opener is in great form in the Delhi jersey. The former captain has scored 427 runs in 11 matches. Addionally, five half-century innings also came from Warner's bat. His performance has always played a big role in the team's victory.