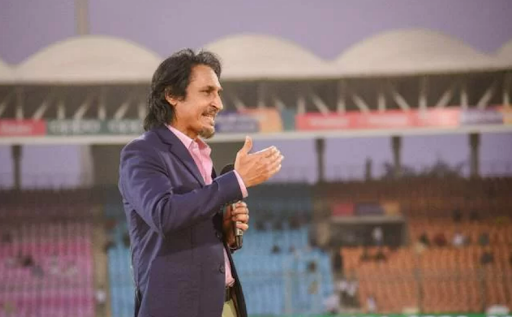 PCB is optimistic about successful talks with BCCI to resume the bilateral series.
PCB is optimistic about successful talks with BCCI to resume the bilateral series.
11 Apirl2022
Author 77baji
Ramiz Raja, Chairman of the Pakistan Cricket Board (PCB), is optimistic that positive talks with the Board of Control for Cricket in India (BCCI) will be held at the upcoming International Cricket Council (ICC) meeting in Dubai. This will take place from April 7 to 10 to resume the bilateral series between India and Pakistan. There has not been a bilateral series between two of cricket's greatest rivals, India and Pakistan, due to political concerns between the two nations.

Raja, on the other hand, is dead set on putting things right and has already proposed a four-nation annual T20 series featuring India, Pakistan, Australia, and England. The competition is likely to generate a large amount of income because the four teams competing have a large fan base throughout the world, and spectators will be able to see more India-Pakistan rivalries, which have hitherto only been seen in ICC tournaments.

The last time India and Pakistan met was in the T20 World Cup group stages in 2021. In their first World Cup match versus India, the men in green won for the first time. The game was widely broadcast across the world, and the viewership set numerous records. The passion of the India-Pakistan games has been palpable, and Raja is keen to resurrect the bilateral series between the two nations.

According to Nation sources, Ramiz Raja is expected to inform the ICC on Australia's recent successful historic visit to Pakistan, which included three Tests, three ODIs, and a one-off T20I. Following the terrorist attack on the Sri Lankan team bus in 2009, few countries have visited Pakistan in the recent decade or so. However, security in the country has much strengthened, which is a positive indicator for Pakistan moving forward.

Meanwhile, a PCB source told PTI that the board would try to persuade other cricketing countries, including India, to tour Pakistan. He also added that PCB had set aside a date for a tour of India in 2024-25 as part of the Future Tour Programme (FTP). He believes that, while the four-nation T20 may not be adopted straight once, it will be considered in the future.