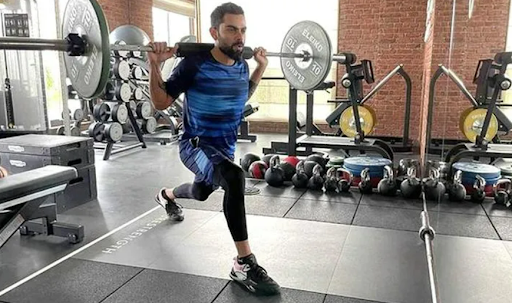 Punjab King batter says Virat Kohli is Cricket's Cristiano Ronaldo
Punjab King batter says Virat Kohli is Cricket's Cristiano Ronaldo
6 Apirl2022
Author 77baji
Rajapaksa even compared Kohli to Portugal and Manchester United star footballer Cristiano Ronaldo, who is one of the world's fittest sportsmen, after being impressed by his fitness ethics.

Virat Kohli, the former India captain, is perhaps the fittest cricketer on the planet. As a result, the 33-year-old batsman has influenced a number of Indian and international players. Bhanuka Rajapaksa, the Sri Lankan batter who was recently dropped from the national team, has wanted to ask fitness guidance from Kohli. Rajapaksa, who is currently a member of the Punjab Kings team, hit a superb 43 off 22 balls to aid his club beat the Royal Challengers Bangalore (RCB).

Rajapaksa told one of the local reputable press that the IPL is the best league in the world, and people can learn a lot about the sport from his teammates, so I'm looking forward to cracking Shikhar Dhawan's mind. Mayank Agarwal and himself played U-19 together, the duo had spent some time together so they get along great.

He also commented that Virat Kohli is always someone he can go to outside of the squad and seek fitness tips from. When it comes to fitness, he's on a whole other level.

Rajapaksa was so inspired with Kohli's fitness commitment that he linked the RCB player to Cristiano Ronaldo of Portugal and Manchester United, who is no doubt one of the world's fittest players.

He remarked that Kohli is, without a doubt, cricket's Cristiano Ronaldo. It is obvious and everyone can clearly see the outcome of his efforts. When it comes to fitness or even techniques, he can be compared to anyone. He puts in a lot of effort on the field, and chatting with him may teach him a lot.

Rajapaksa took everyone by surprise by announcing his retirement earlier this year. However, he later reversed his decision at the request of the Sri Lankan government and the board.