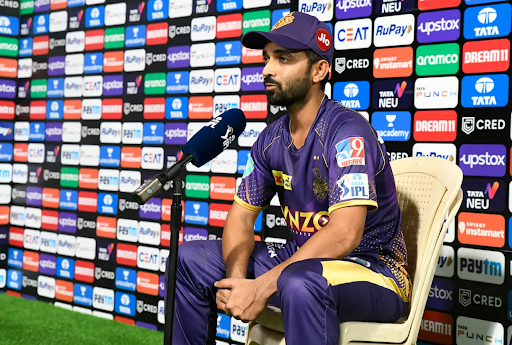 Rahane dropped out of the England tour too
Rahane dropped out of the England tour too
6 June 2022
Author 77baji
Ajinkya Rahane was dropped from the last series against Sri Lanka due to poor form in the Tests. However, there was a hint that this experienced batsman may return to the Indian team in the upcoming England tour. But that is no longer the case, says CricketBuzz, an Indian cricket-based website.

Rahane has been ruled out of the ongoing Indian Premier League (IPL) due to injury. The Kolkata Knight Riders batsman was injured in a match against Sunrisers Hyderabad on May 14 at the Maharashtra Cricket Association Stadium in Pune. Grade three is the level of his hamstring injury. As a result, Rahane was not seen fielding in that match.

Rahane will leave Kolkata's biological safety zone on May 16. Because, this Knight member is no longer going to play in the rest of the IPL. Rahane has spent a dull season in the IPL this year. He has scored only 133 runs in 7 matches in Kolkata jersey. The batting average of this top order batsman is also quite ordinary. He has scored only 19 runs in the tournament.

Meanwhile, a committee headed by Chetan Sharma, chief selector of the Board of Control for Cricket in India (BCCI), will form two separate teams after the ongoing IPL. The first will play at home in the T20 series against South Africa in June. The other team is expected to tour England in July.

According to Cricbuzz, cricketers like Virat Kohli, Rohit Sharma, Jaspreet Bumrah, Rishav Panth, Lokesh Rahul, Mohammad Shami, Ravichandran Ashwin, Rabindra Jadeja and Cheteshwar Pujara are being considered for the tour of England. The board is also considering resting the cricketers in the tour squad for the South Africa series.

And if that happens, a youthful India will be seen in the T20 series at home against South Africa. The youngsters, who played well in the running season of the IPL, this time can get a place in the team. Also experienced Dinesh Karthik, Hardik Pandya and Bhubaneswar Kumar can be seen in the Indian team. Shekhar Dhawan can lead the team.