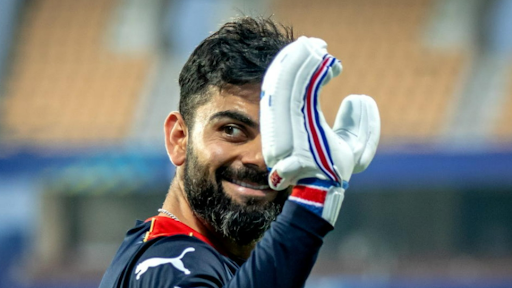 Ravichandran Ashwin believes Virat Kohli will come back as captain very soon
Ravichandran Ashwin believes Virat Kohli will come back as captain very soon
28 March 2022
Author 77baji
Ravichandran Ashwin, an Indian cricketer, believes that South African batsman Faf du Plessis was the proper choice for Royal Challengers Bangalore(RCB) captain, but that Virat Kohli is on a brief hiatus and might be made captain again next year.

Kohli has stated that the IPL 2021 season will be his final as captain. However, he will remain a dedicated member of RCB. He was also retained by RCB ahead of the major auction. They ended up purchasing du Plessis in the auction and naming him captain.

Ashwin stated that Du Plessis appears to be nearing the end of his IPL career. The 37-year-old might have two to three years left in him. The management also promoted him to captain, which is a wise decision. Du Plessis offers a wealth of experience, and he has admitted that his captaincy qualities bear a resemblance to MS Dhoni's.

Ashwin's opinion is that, because Kohli has been under a lot of stress as a captain in recent years, this year will be a break for him, and he will be named captain next year. He made these comments during a discussion with Prasanna Agoram, the former performance analyst for South Africa.

Ashwin believes that preparing for an IPL season is always difficult because there are so many factors to consider. It is the world's biggest T20 league, and every player aspires to compete in it.

He remarked that the IPL is a difficult competition with a lot of unknowns going into each season. Dew, pitches, the opposition, you name it, there's a variable that can affect a game in a variety of ways, and you must be prepared at all times.

Going into an IPL season, on the other hand, is always exciting for Ashwin. He added that the IPL provides a window of opportunity for experimentation, which has allowed him to emerge a richer cricketer, regardless of the outcome.