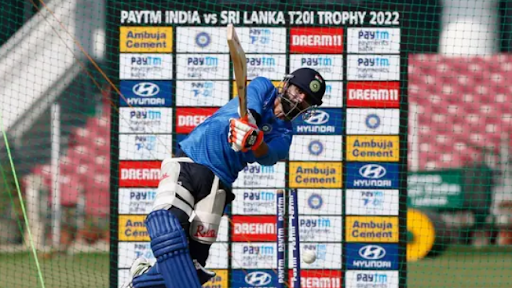 Ravindra Jadeja, an all-rounder, has returned to the Indian team and will play his first international encounter since November last year in the opening T20I in Lucknow against Sri Lanka. After injuring himself in the first Test against New Zealand in Kanpur, Jadeja was left out of the season and India's trip of South Africa too.

He and Jasprit Bumrah, who had been resting for India's last series against the West Indies, have arrived back to the national squad. Jadeja commented in a video that it is great to return to the Indian team, and he is excited to participate in the T20 and Test series. He stated that it is fantastic to be back after 2-2.5 months and to have the opportunity to play for India.

Jadeja explained that he wanted to make sure that his rehabilitation at the National Cricket Academy (NCA) in Bengaluru was completed properly.

The 33-year-old remarked that he was very eager to complete his rehabilitation properly, and he was also training hard at NCA to improve his fitness. He is definitely looking forward to the new series. He was in touch since he was practising in Bangalore, focusing on his bowling and batting. Jadeja said that he felt awesome coming here and having his first session.

Sanjay Bangar, a former batting coach, believes Jadeja would compete with Shardul Thakur for a spot in the Indian T20I team.

The coach stated that the more he thinks about it, the more it appears that Shardul Thakur and Ravindra Jadeja will be a toss-up. One of the reasons Shardul Thakur has been rested now that Jadeja has reached full fitness could be this.

He commented that over the last year or so, those two players have performed admirably as all-rounders for the country, both with the bat and with the ball. He remarked that Jadeja's batting has improved over the last few years, and as a left-hander, he can provide the right-left combination in the lower order that the squad has been striving for. He added that he believes Jadeja is a direct replacement for Shardul Thakur in the starting lineup.