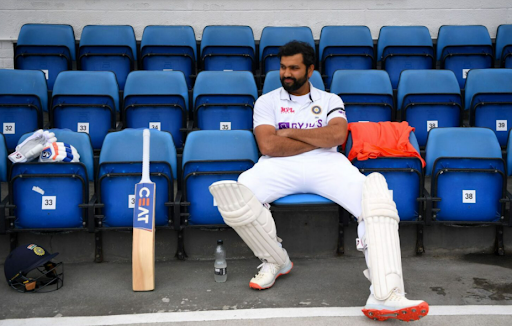 Rohit Sharma became the 9th Indian cricketer to play in over 400 international games
Rohit Sharma became the 9th Indian cricketer to play in over 400 international games
14 March 2022
Author 77baji
When Indian skipper Rohit Sharma takes the field in the second Test against Sri Lanka in Bengaluru, he will become the 9th Indian player in the history of the sport to participate in more than 400 international games.

He has so far represented India in 44 Tests, 230 One-Day Internationals, and 125 Twenty-20 Internationals. In June 2007, Rohit made his ODI debut for India, followed by his T20I debut the following year. Despite a bumpy start, he has quickly established himself as one of India's most reliable batters.

Here are the other Indians that had achieved the same:

Sachin Tendulkar: 664 matches
MS Dhoni: 538
Rahul Dravid: 509
Virat Kohli: 457
Mohammad Azharuddin: 433
Sourav Ganguly: 424
Anli Kumble: 403
Yuvraj Singh: 402

Tendulkar also holds the record for most caps in the history of cricket.

Indian off-spinner Ravichandran Ashwin hailed Rohit Sharma's leadership skills ahead of the second Test against Sri Lanka, saying that he is strategically savvy but also lends a personal touch to his captaincy style.

Ashwin commented that Rohit is a skilled tactician. He's given his leadership a human touch. He is in charge of the entire squad. It was really encouraging to see how he looked after Jayant Yadav, who was bowled out in the first Test.

Ashwin added that Rohit wanted Ravindra Jadeja to reach his double hundred even for the declaration. Jaddu, on the other hand, requested that he declare the innings. He stated that Rohit is no stranger to leadership, and he believes he did an outstanding job.

India beat Sri Lanka by an innings and 222 runs in the first Test match at Mohali, thanks to Ravichandran Ashwin's outstanding performance. With his 435th Test wicket, the off-spinner surpassed Kapil Dev's 434 dismissals to become India's second-highest wicket-taker in the longest format. After the game, the veteran player earned a lot of praises, notably from skipper Rohit Sharma.

On March 12, they will meet in Bengaluru for the second Test match, which will be a pink-ball day-night affair.