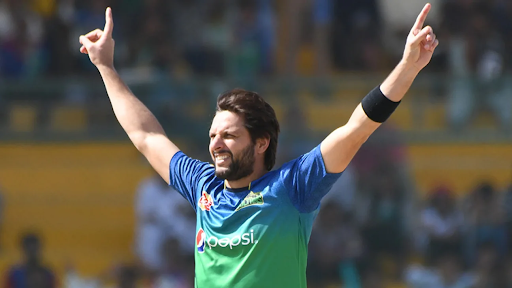 Shahid Afridi responded strongly to Kaneria's allegations
Shahid Afridi responded strongly to Kaneria's allegations
30 May 2022
Author 77baji
Former Pakistan cricketer Shahid Afridi's relationship with his former teammate Danish Kaneria is like that of a snake- weasel. Kaneria made explosive remarks about Afridi late last month.

Calling Afridi a liar, characterless and conspiratorial, the former spinner said: "He never wanted me to be in the team."

Calling Afridi a liar and conspirator, the former spinner added: "He also has a problem with his character. He always pulled me from behind. We were both leg-spinners. That's why Afridi put me down. He also made serious allegations against Afridi for trying to convert." Claiming to have provoked other players, Kaneria added: "Since I had a good performance, he was jealous of me."

Afridi has finally responded to Kaneria's allegations, ending all speculation.

Afridi told Pakistani channel News Now that there is nothing important about people like Kaneria. "In fact, he is accusing me of cheap popularity and greed for money. I used to see Kaneria as my younger brother. I played with him for many years. If my behaviour was so bad then why didn't you complain to the Pakistan Cricket Board? Or why not tell the team? "

The former Pakistan all-rounder also claimed that Kaneria was trying to provoke tensions by using religion because he was of a different religion.

Kaneria, a one-time spinner for the Pakistan cricket team, has played 61 matches for the country in a white jersey. He took 261 wickets. He has 15 wickets in 18 ODIs. Kaneria was banned from cricket for life in 2012 for spot-fixing. However, he claimed that it was part of a conspiracy.