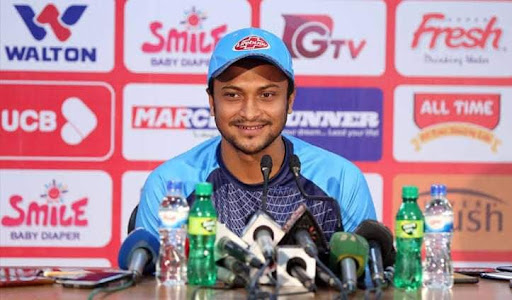 Shakib cannot accept the failure
Shakib cannot accept the failure
27 June 2022
Author 77baji
Bangladesh was knocked out of the match after being bowled out for 103 in the first innings of the Test against the West Indies in Antigua. In the second innings, they created a lot of resistance but the it was not enough. With the exception of Shakib Al Hasan, Nurul Hasan Sohan and Mahmudul Hasan Joy, all the others failed miserably. Bangladesh lost the Test by 8 wickets mainly due to the failure of the batsmen.

After the match, the Bangladesh captain came on the presentation stage and expressed his frustration. Shakib said, ''It is not acceptable. And we're doing it regularly. This is happening in the last 4-5 Test matches. It is not acceptable in any way. Batsmen have to find a way to score run, a way to survive on the wicket. At least we might survive then. We have to work with this simple equation, we have to improve. ''

Shakib also said, ''The toss has played a big role. However, it cannot be complained about. The toss was not in our hands. We had to accept it and bat well. The wicket was tough for batting. However, if we could have applied better, we would not have lost 6 wickets in the first session. Even after losing 2 wickets. This one session ruined all. We were on the backfoot throughout the match. ''

Despite blaming the batsmen for the failure, the captain praised the bowlers. Shakib said, ''I have no dissatisfaction with bowling. Every bowler has given his best. They came to the field every day and tried their best. So, I will not complain about bowling. Batting has pushed us back. Meanwhile, the second and final Test of the series will be played on June 24.