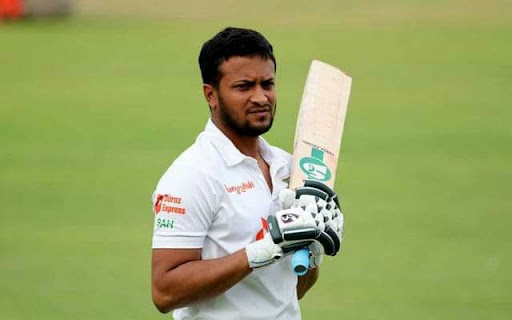 Shakib silently left for America
Shakib silently left for America
13 June 2022
Author 77baji
Shakib Al Hasan has become the captain of Bangladesh Test team after Mominul Haque stepped down. The world's best all-rounder is going to start his third term lead with the Antigua Test from June 16. Where the Tigers' opponent is the host West Indies.

Earlier, Shakib became the captain for the first time in 2009 and in the second phase in 2018. Shakib also started his leadership journey with a tour of the West Indies. In the third term when Shakib led the white dress, the West Indies is in front again. In that case, what is Shakib's plan in this mission? It may be known from him before the start of the series.

However, the thing that surprised everyone is that after getting a huge responsibility like captaincy, captain Shakib did not hold any press conference on the soil of the country. Now there is no chance to do. Because, the best all-rounder in the world has left the country without telling anyone.

Except a few, most of the BCB officials do not even know the news of Shakib leaving the country. According to reliable sources, Shakib was asked to hold a press conference on behalf of the BCB, but he did not agree. Shakib's behavior is clear, he did not want to face journalists before leaving the country.

Wasim Khan, a close associate of Shakib and the airport coordinator of the BCB, told the media that Shakib had secretly left the country on Sunday night. As usual, there was only one person present at the airport to say goodbye to Shakib, he was Wasim.

A senior official of the board also confirmed the matter. Shakib left Dhaka for America on a flight at 11:10 pm on Sunday. He will spend some time there with his family. The captain is scheduled to join the team in Antigua on June 10.