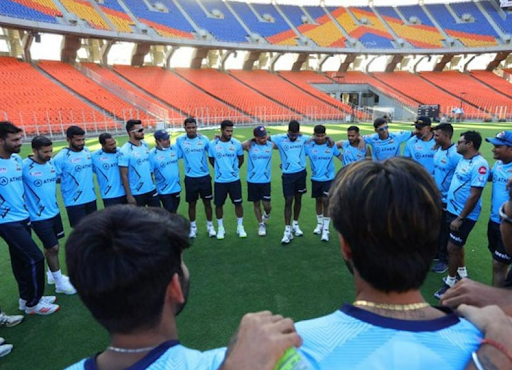 Shubman Gill feels optimistic regarding Lockie Ferguson's role in Gujarat Titans
Shubman Gill feels optimistic regarding Lockie Ferguson's role in Gujarat Titans
22 March 2022
Author 77baji
Shubman Gill, a right-handed batsman who was bought by the Gujarat Titans for Rs 8 crore, will try to make an impact in the next Indian Premier League season (IPL). The talented youngster is no stranger to performing under stress, having played for Kolkata Knight Riders in previous editions, and his franchise will hope that he gives adequate assistance to leader Hardik Pandya as the squad aims to go all the way in its maiden season.

When asked if his old KKR teammate Lockie Ferguson, who is currently with the Gujarat Titans, might do well for the new organisation, Gill sounded upbeat and positive.

Gill stated that he believes Lockie Ferguson was a tremendous asset for them when they were with the Kolkata Knight Riders, and he is confident he will be a great X-factor for them in the Gujarat Titans team. As for whether he will be able to assist Hardik, if he is willing to seek his opinion, he will gladly assist him in any situation.

The IPL 2022 season will begin on March 26, with the first match taking place at Wankhede Stadium between Chennai Super Kings and Kolkata Knight Riders. The Gujarat Titans will kick off their season against the new franchise Lucknow Super Giants on March 28.

When asked if he saw himself as a member of the leadership group, Gill responded that it is obvious that being a part of this setup feels fantastic. Unfortunately, he was not retained by KKR, but being picked up by Gujarat Titans felt fantastic for him. He added that because he has been in quarantine, he has not been able to contact Hardik Pandya or Ashish Nehra. They will figure out their plans as soon as he comes out, and he will have a lot more clarity about his job, both individually and for the squad.