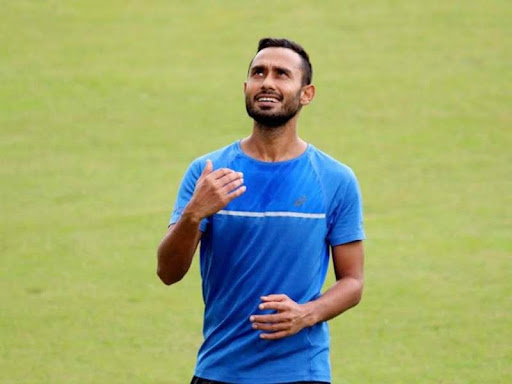 Skipper Mithun not thinking about trolls
Skipper Mithun not thinking about trolls
3 August 2022
Author 77baji
Mithun has been left out of the Bangladesh team for almost a year. The main reason for the drop was poor form. A cricketer can be dropped due to bad form, but during Mithun's bad form was accompanied by trolls. Times were tough for him. Formless Mithun has endured criticism, trolls, memes on social media.

After being dropped from the national team, Mithun is now the captain of the "A" team after practicing with the domestic league then Bangladesh Tigers. Mithun feels proud to be its captain.

Bangladesh "A" team is going to West Indies to play 2 four-day and 3 one-day matches. And this team is led by the right-handed batsman Mithun. "We are going to represent Bangladesh. It is the 2nd best team in Bangladesh. Hope we can do well there," Mithun said at a press conference in Mirpur.

Not the national team, of course, but whether his inclusion in the "A" team would again invite criticism, Mithun said, "Bangladesh cricket gets a lot of hype, if I don't have the ability to handle it, I won't be able to play cricket. I must have the mental fortitude to handle that. I got enough time for that. I got back to cricket; I am playing cricket now. Now I am given a responsibility. My full focus is on how I can give 100% to it. And I shouldn't think about what is happening where. Don't even think about it. "

Mithun feels that this tour of the "A" team will help the cricketers to return to competitive cricket. According to him, "If you talk about competitive cricket, the 'A' team is better than the domestic one."

Test performances in Bangladesh's last 2 tours of the West Indies have not been good. Therefore, this year's "A" team's tour is dominated by the red ball game. In this context, Mithun also said, "Red ball is always challenging. We do not have to deal with such challenges in domestic cricket as we have to deal with at the international level."

The first 4-day match will begin on August 4 at the Darren Sami Stadium in St. Lucia. After this, the 2nd match will be held on August 10 and the white ball battle will begin on August 16. All the matches of the tour will be played in Saint Lucia.