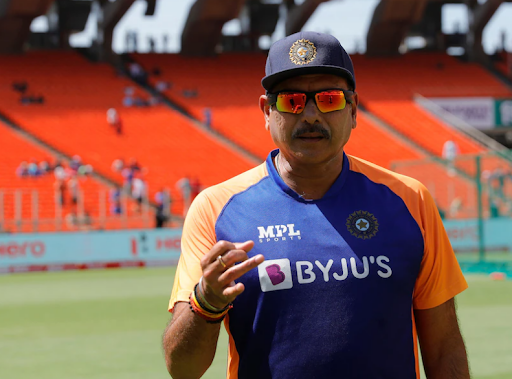 Team India is expecting new IPL leaders in the future
Team India is expecting new IPL leaders in the future
24 March 2022
Author 77baji
Former Indian cricket team head coach Ravi Shastri said on Tuesday that the 15th season of the Indian Premier League (IPL) provides an opportunity to find a strong future captain for the Indian side. From Rishabh Pant to Shreyas Iyer, the forthcoming competition could be primarily about identifying the Indian team's next generation of leaders. He did say, though, that current India captain Rohit Sharma is doing an amazing job since taking over from Virat Kohli in all forms in recent months.

Shastri stated that although Kohli is no longer captain, Sharma has been terrific, particularly in white ball. India will be considering who will captain the squad in the future: Shreyas Iyer, Rishabh Pant, and KL Rahul are all candidates. He added that that is the brilliance of the IPL; the last time they saw Venkatesh Iyer, no one had known of him before the tournament, and by the time it was through, he was a member of the Indian squad. As a result, we all should anticipate the unexpected.

Hardik Pandya, the Gujarat Titans captain, has remained tight-lipped about his comeback to bowling, but Shastri believes that the entire country would be very attentively following his every move in the 2020 IPL.

The star Indian all-rounder will captain the Gujarat Titans when the IPL's new club debuts in 2022.

Pandya failed to play a competitive match since last year's ICC T20 World Cup in the UAE due to a lower back ailment.

Meanwhile, Shastri and Suresh Raina will be part of Star Sports' elite commentary panel for the prestigious event.

With the next T20 World Cup set to be held in Australia's hard and bouncy surfaces, Shastri believes fast bowling will receive more focus than anything else in the 2022 IPL.

Under Rohit Sharma's captaincy, a number of younger cricketers have been handed opportunities in the Indian team, and Shastri is looking forward to seeing how these players fare in the IPL.

The competition will include ten teams this year, including new franchises like the Gujarat Titans and the Lucknow Super Giants.