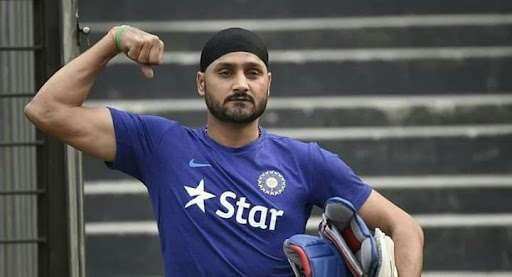 The Chennai-Mumbai match is just like the India-Pakistan match: Harbhajan Singh
The Chennai-Mumbai match is just like the India-Pakistan match: Harbhajan Singh
23 May 2022
Author 77baji
Pakistan-India duality means a different kind of tension, whatever the format is. The stadium will be full to the brim, the spectators will burst into joy, and the whole stadium will be filled with applause. Former India spinner Harbhajan Singh has compared India-Pakistan tension to the popular franchise league Indian Premier League(IPL). The match between Mumbai Indians(MI) and Chennai Super Kings(CSK), one of the best two franchises of the event, or the Indo-Pakistani duo brings a sense of duality to the IPL.

Bhajji (nickname of Harbhajan) has played a total of 163 matches in the IPL. There were 833 runs from his willow at a strike rate of 137.22. He has taken 150 wickets by twisting his wrist. Where his best bowling figure is 5-18. The 41-year-old has the experience to play for these two teams. He has played for MI for ten consecutive years since his IPL debut. Then in 2018, he played in a CSK jersey.

It was strange for him to play for CSK from a Mumbai dressing room for 10 years. However, both the teams are special to Harbhajan.

"When I first wore the Chennai Super Kings' jersey after 10 years in the Mumbai Indians' dressing room, I felt very strange," said Harbhajan, who went on to express his passion or experience in the two-team jersey. ''I have two special places. The fight between the two IPL giants is just like the India-Pakistan match. This is due to both teams the stress level is very high. The first time I played against Mumbai, I wanted the match to end quickly. Because a lot of emotions were working. '

MI and CSK have won the tournament for the highest number of times in the IPL. In all, MI has won the title five times in their cabinets. The reigning champion CSK has four titles on their record. Apart from these two teams, no one has won the title more than twice.