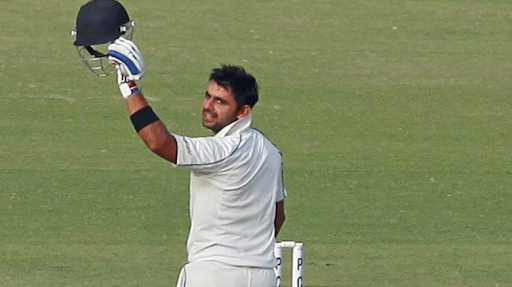 The other Kohli helps and mentors young cricketers in Mizoram
The other Kohli helps and mentors young cricketers in Mizoram
9 March 2022
Author 77baji
Taruwar Kohli is making headlines in the domestic circuit after being asked to play professional cricket for Mizoram. In the ongoing Ranji Trophy, he scored 151 runs against Nagaland on Sunday. His first-class record continues to grow. In 49 first-class games, he has a great average of 51.02 and has scored 3827 runs.

He told the media that one of his favourite formats is the Ranji Trophy. In this format, he adores batting. In the previous season, he was the second-highest run-scorer. He said that he enjoys playing the Ranji Trophy because it complements his hitting style. He enjoys batting for extended periods of time. This format puts one to the test on both a mental and physical level.

Taruwar was disappointed that his side lost the game despite his fantastic inning of 151 runs. He commented that it is fantastic, but they didn't win the match, so it's not fully satisfying. he gave it his all, and the result is both pleasing and disheartening. He commented that as a captain, he was unable to assist the team in achieving their goal this time, but as a person, it is satisfying.

When he was 3-4 years old, the 33-year-old held a cricket bat for the first time. There has been no turning back since then.

Taruwar Kohli's career was shaped by Lalchand Rajput, the current Zimbabwe coach and former India coach. Taruwar had much respect for his coach.

Taruwar, who has a wealth of domestic experience, wants new cricketers to take advantage of his cricketing brain. He not only coaches Mizoram's young cricketers, but he also operates the "Powerplay Cricket Academy," a cricket academy where he develops young talent.

He added that he likes to share some of his experience with the younger ones since he has experienced a lot of it. It does assist them in self-grooming. He said that not only does he contribute with the bat, but he also mentors the younger players during net sessions, both on and off the field.