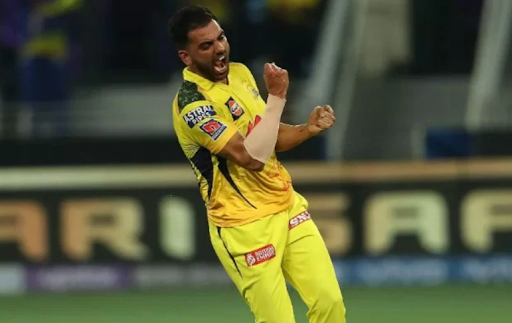 Things are looking up for Chennai Super Kings
Things are looking up for Chennai Super Kings
14 March 2022
Author 77baji
Deepak Chahar will be available for the upcoming Indian Premier League(IPL), which is a good development for Chennai Super Kings (CSK). According to the most recent news, the CSK star will not require surgery, as was first anticipated. It has been speculated that he will likely be ready to play by the middle of April. According to a source, he is currently receiving rehabilitation at Bangalore's National Cricket Academy.

For the uninitiated, Chahar tore his quadriceps during the T20I series against the West Indies, forcing him to miss the following series against Sri Lanka. According to original reports, Chahar was expected to miss the majority of the IPL, if not all of it, due to his health condition. Nevertheless, due to the surgery being in the works, Chahar should be ready for selection starting in mid-April.

Meanwhile, a reputable local press has published a comprehensive report on the subject. CSK also wants the right-hand pacer to attend their training in Surat in the coming weeks, according to reports. The team reportedly wants to keep an eye on the pacer's conditioning and get him to the appropriate fitness level soonest. It is obvious that Chahar has been a key member of CSK since the start of the 2018 season.

With the new ball, the 30-year-old may cause damage while also bowling useful death overs. In as many outings for CSK, he has taken 58 wickets. Not to mention, Chahar has shown to be a useful batter towards the bottom of the order. Due to all of these circumstances, CSK set aside INR 14 crore in the IPL 2022 mega auction to reclaim the pacer's talents.

This was the first time the Yellow Army paid more than ten crore for a player in a bidding event. CSK, on the other hand, will enter the contest as reigning champions after winning the title four times. On the paper, the side appears to be well-settled, with their core intact. As a result, the famous CSK are expected to deliver once more.