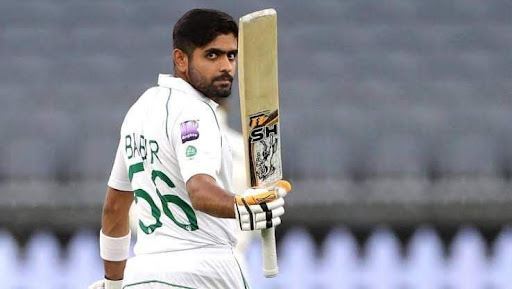 This time, Babar Azam rose to the second place in the Test ranking
This time, Babar Azam rose to the second place in the Test ranking
17 February 2023
Author 77baji
The Pakistan cricket team is currently going through bad times. Because of which, the captain of the team Babar Azam is not too relieved. Criticism everywhere, questions about leadership! In this, the best batsman of the time got great news. In the latest test rankings published by the ICC, Babar has risen to the second place among batsmen. Which is the highest rank in his career.

Babar overtook Australian star Steven Smith to occupy the second spot in the rankings. On the one hand, Babar scored 78 and 54 in the two innings of the Karachi Test. On the other hand, Smith scored 36 and 6 against South Africa in the Gabba Test. This performance has changed the picture of the ranking. Smith went downstairs. And Babar went up. But maybe he should not be satisfied with that.

The Pakistani captain aims to become the number 1 batsman in all three formats. Which Babar said long ago. However, he has already shown the achievement of being the top batsman in ODI and T20. Currently, Babar's name is on top of everyone in ODIs. Although he has dropped a bit in T20s, judging by his recent performances. Now the number 4 batsman in the short format is Babar.

If you can maintain continuity with the bat, it won't take long for Babar's wish to be fulfilled even in white. Marnus Labushan, who is currently at the top, has a rating of 936 points. Babar's rating points at the second place, however, are much lower, 875. Smith's rating point is 870. Babar's distance with Labuschenne is now 71 points. To achieve that point, it may take Babar quite some time.

Meanwhile, Babar's bat has shown the ability to play well even at the moment of team disaster. Which is why the right-handed top-order continues to run, regardless of the team's results. But to be the best in the test, the equation is a bit difficult. On the one hand, you need a good performance, on the other hand, Labushan's performance has to decline. Otherwise, Labushan's points will also increase in parity. The question whether Babar will become number 1 in Tests is also going around in Pakistan cricket.