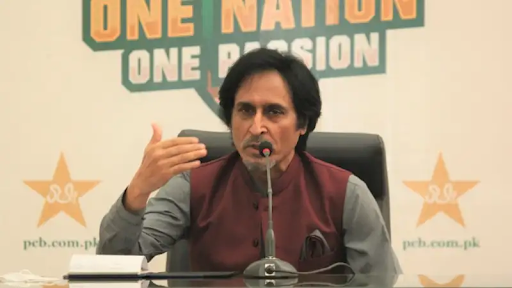 Who will replace Ramiz Raja, will he push cricket back?
Who will replace Ramiz Raja, will he push cricket back?
26 May 2022
Author 77baji
In September last year, Ramiz Raja was elected chairman of the Pakistan Cricket Board. Ever since he was elected as the chairman of the PCB, he started showing one surprise after another in Pakistan cricket, as evidenced by the last edition of the Pakistan Super League (PSL). However, after Imran Khan lost his prime ministership in a no-confidence vote, doubts have been raised about Ramiz Raja's chairmanship.

Former PCB chairman Toukir Zia has sided with Ramiz Raja when he is worried about whether he will be the chairman. He thinks that if Ramiz is removed from the post of chairman, Pakistan cricket will lag far behind. He believes that politics should be completely excluded from cricket.

In an interview with Cricket Pakistan, Toukir Zia said, "I think politics should be excluded entirely from sports, especially cricket. Change means implementing one's plans, and whoever replaces Ramiz Raja will put cricket behind because that is the consequence of change. Our system is such that nothing happens without change. You need to have a definite plan before changing anything. Whether it is a national election or something else. ''

Pakistan Super League (PSL) team Lahore Qalandars is doing an outstanding job finding cricketers from the grassroots. Toukir Zia has advised the Pakistan Cricket Board (PCB), the country's top cricket governing body, to follow the path of Lahore. He said, ''The PCB should follow the model of Lahore Qalandars. They (Lahore Qalandars) have organised trials and picked up cricketers like Fakhar Zaman and Harris Rauf. ''

"There are several academies run by cricketers like Rashid Latif, Moin Khan, Jalaluddin, Yasir Shah and Abdul Qadir. The PCB should cooperate with them to further take the talents trained in these prestigious academies," Zia added.