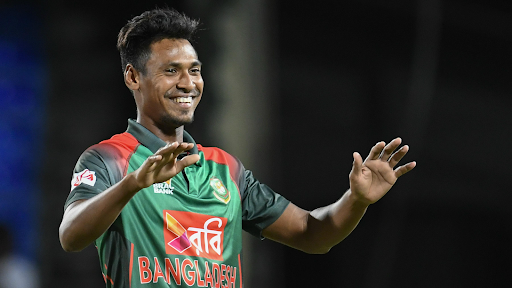 Will Mustafiz play Test, leaving IPL?
Will Mustafiz play Test, leaving IPL?
24 May 2022
Author 77baji
He has been seen in a White jersey on the field for almost a year now. Mustafizur Rahman played his last Test for the country in February 2021. In the middle, the Bangladesh team played more matches, but there was no name for the return of Fizz. On the contrary, he does not want to play Tests at all. This decision is based on fitness.

The Bangladesh Cricket Board (BCB) omitted Mustafiz in the central contract in this format due to his reluctance to play red ball. So far, he has been doing well with Bangladesh and the franchise league in colourful attire. Suddenly, the tension between BCB and Fizz started. The BCB has called Mustafiz for the Test. And that was the danger. The hide-and-seek game of Fizz-BCB has started.

Before the Sri Lanka series, those discussions intensified. The board wanted Mustafiz in two Tests against the Lankans next month. Because, after finishing the tour of South Africa a few days ago, the pace bowling unit of the Bangladesh team got injured. And to increase the strength of the team, there is a lot of talk about playing Fizz. But in the end, Bangladesh announced the team for the first Test without a cutter master.

However, he was not kept out of Test thinking at all. If the team needs it, Fizz could be called up for the second Test. Chief selector Minhazul Abedin Nannu said, "We discuss all the players in our contract. Mustafiz has also been discussed, and it's in our heads. We will think of him for the second Test."

At that time, Nannu further said, "Not only Mustafiz, whoever is needed in the team will be called. Now there is no bio bubble. So there is no problem to call. We are also keeping ready the cricketers, even out of the squad. " However, the big question is whether Fizz will play Test. Because he has already expressed his inability to play Test, will Fizz play Tests after leaving IPL at the call of the board? This is the question that is being asked on the cricket field now.