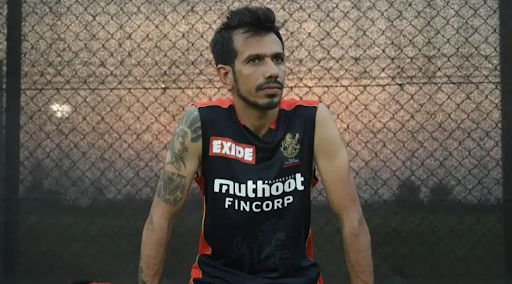 Yuzvendra Chahal revealed how he went from previous team to Rajasthan Royal
Yuzvendra Chahal revealed how he went from previous team to Rajasthan Royal
1 Apirl2022
Author 77baji
Yuzvendra Chahal was let go by Royal Challengers Bangalore(RCB), which was one of the biggest surprises before all teams published their retained players list ahead of the IPL Mega Auction 2022.

Previously, Chahal has already stated that he will never play for another organisation because RCB is where he has spent the majority of his cricket career and to which he is emotionally linked.

Nevertheless, RCB Director of Cricket Mike Hesson's phone call shifted everything.

Chahal said in an interview with a news outlet that he was never asked if he wanted to be retained; instead, he was told over the phone that his name was not on the list of retentions. He commented that RCB management didn't ask if he wanted to be retained or inform him whether or not they wanted to keep him. They had just finished discussing the three retentions, and he was told that they will choose him at the bidding. Chahal commented that he wasn't asked about the money, and he wasn't offered a job. However, he will always be devoted to his Bangalore supporters. He adores them whatever the case may be.

The 31-year-old batsman also claimed that he was accused of requesting RCB for more money, which he said was the basis for his dismissal. All of this, according to Chahal, is false.

He explained that RCB has a special place in his heart. He never imagined himself playing for another franchise. The management and him didn't mention anything regarding the salary.

On the other hand, Devdutt Padikkal and Yuzvendra Chahal, both former RCB players, were signed in the auction by the Rajasthan Royals(RR). RCB made a mistake by not keeping the two players who had previously won multiple matches for them, and Rajasthan leaped at the chance to get their hands on them.

The duo began their new voyage on a high note, putting on electrifying performances that were instrumental in their team's victory.