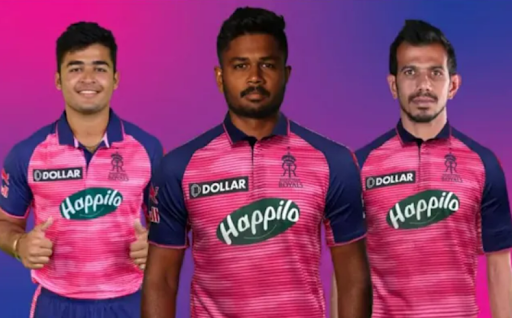 Rajasthan Royals' new mischievous "captain" and their IPL jersey
Rajasthan Royals' new mischievous "captain" and their IPL jersey
18 March 2022
Author 77baji
The Rajasthan Royals (RR) have named Yuzvendra Chahal as their new captain for the upcoming IPL season, according to their official social media account. Following some uncertainty, it was discovered that their account was in the hands of the leggie himself, who introduced himself as the skipper.

Chahal, who played for Royal Challengers Bangalore (RCB) from the 2014 Indian Premier League(IPL) onwards, was not kept by the team. The Rajasthan Royals (RR) team paid INR 6.5 crores for him in the IPL 2022 Auction.

In the IPL, Chahal is one of the most accomplished leg-spinners. He has 139 wickets in 114 IPL appearances at an economy rate of 7.59, with the majority of his success coming for the RCB squad.

Yuzvendra Chahal allegedly announced on March 16, 2022 that he had the admin password for the RR social media account and had determined to get some mischief with it. The RR account first posted a photo of Yuzvendra Chahal with the caption meet new RR skipper.

Even the true captain of the RR team, Sanju Samson, praised Chahal, prompting the RR account to replied to him jokingly "jealous."

The account then posted a snapshot of Chahal batting, with the condition that if the post received more than 1000 likes, Chahal will open the batting with Jos Buttler in IPL 2022.

On the other hand, Rajasthan Royals (RR) presented their new jersey for the forthcoming Indian Premier League (IPL) 2022, which would be the flagship T20 league's 15th edition, on Tuesday, March 15.

The team resorted to social media to post a fantastic video of a motorbiker giving a packet to skipper Sanju Samson and Yuzvendra Chahal. RedBull stuntman Robbie Maddison performed the actions in the commercial video.

The RR have kept their blue and pink colour scheme as usual. However, the design has changed significantly. The headline sponsor Happilo's emblem is in the middle of the jersey, with other sponsors' logos such as Dollar, Jio, and Red Bull on them.