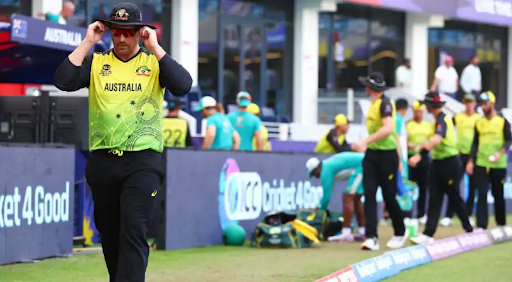 Australian Captain: Pakistan has been excellent in powerplays
Australian Captain: Pakistan has been excellent in powerplays
November 11, 2021
Author 77baji
It's not very often Australia's cricket team is the underdog in a World Cup quarterfinal game. Aaron Finch's team, on the other hand, will be the dark horses against Babar Azam's side in the second semifinal of the T20 World Cup today.

While Pakistan has won all of their Super 12 stages, including victories against India and New Zealand, Australia has lost convincingly to England before reaching the semi-finals. Pakistan's strategy in the 'powerplay overs,' according to Aaron Finch, has been crucial to their victory. While speaking to the media, Finch commented that Pakistan is in excellent form right now and has played excellent cricket to remain undefeated in the Super 12 stage. The Australian captain added that powerplaying with both the bat and the ball is critical to success in this sport and Shaheen Shah Afridi has been outstanding. Australia, like Pakistan, will depend on their fast bowling combination of Josh Hazlewood, Mitchell Starc, and Pat Cummins, however, leg-spinner Adam Zampa has been one of Finch's top wicket-takers in the T20 World Cup, with 11 scalps.

The 34-year-old captain added that Imad Wasim in the powerplay and Shadab Khan in the middle overs have been impressive for Pakistan, but Zampa has been getting solid players out throughout the competition. He is also quite pleased with Cummins, Hazlewood, and Starc on how they have maintained pressure on the opponents and have all performed brilliantly.

The comeback of Finch's opening partner, David Warner, has made Australia's journey to the semi-finals much easier. Warner has rebounded wonderfully from a disappointing IPL 2021, in which he was benched by the Sunrisers Hyderabad caused by inadequate play, hitting 187 runs in five games with two fifties and a strike rate of over 144.

Finch commented that Warner is one of Australia's greatest cricketers of all time and his form was never a concern for the captain. Because the IPL 2021's two halves were months apart, it was not a true reflection of a player's form. Finch said that despite all that, it's nice to see Warner at his finest once more.

Former opener Matthew Hayden will assist Babar Azam and the rest of the Pakistani team as the batting coach. Finch commented that he has spotted Hayden at the team hotel and it's nice to see some Australian legends crossover and assist other teams too.