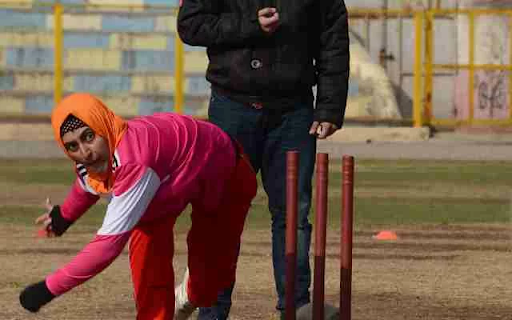 ACB said Women can continue playing cricket in Afghanistan
ACB said Women can continue playing cricket in Afghanistan.
November 26, 2021
Author 77baji
Afghanistan Cricket Board (ACB) has stated that the women's squad will continue to play cricket. During his initial meeting with the ACB personnel on Wednesday, Ashraf confirmed this.

Following the Taliban's takeover of Afghanistan, the country has been in chaos, and the future of the country's female cricketers is uncertain. In light of this, Ashraf's remarks inspire optimism and hope, not least because the International Cricket Council requires all recognized nations to ensure that women can play international cricket.

There are cultural and religious reasons for organizing the workgroup to analyze the situation in Afghanistan before doing so. It's a problematic scenario. It was also before August. They can only keep an eye on the issue. Hopefully, things will calm down, and women's cricket will be able to continue to grow.

The ICC made its judgment after Ahmadullah Wasiq, the Taliban's cultural commission deputy head claimed that women were not required to play cricket. Women in cricket may find themselves in situations where their faces and bodies are not covered. Women are prohibited from being seen in this way in Islam. It is the age of the media. Therefore their images and videos will expose to the public easily. Women are not permitted to play cricket or other sports that expose them to Islam and the Islamic Emirate culture.