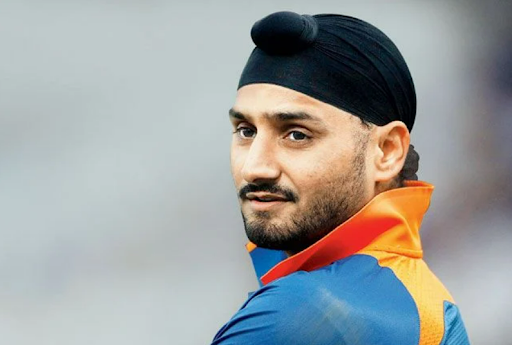 Harbhajan Singh holds MS Dhoni and the BCCI responsible for his exclusion
Harbhajan Singh holds MS Dhoni and the BCCI responsible for his exclusion
January 4, 2022
Author 77baji
Former India cricketer Harbhajan Singh, who retired from all forms of cricket last month, spoke to Zee News editor-in-chief Sudhir Chaudhary about a variety of topics. The legendary spinner dropped a bombshell by alleging that some BCCI officials and former skipper MS Dhoni were to blame for his expulsion from the national squad.

Harbhajan Singh is India's most successful off-spin bowler, having taken 711 wickets across all formats. This includes 28 fifers and five 10-wicket hauls. However, after falling out of favor in the latter half of his illustrious career, the 41-year-old announced his retirement from all forms of competitive cricket in December.

Now that Harbhajan has retired from cricket, he has spoken out about the treatment he suffered from some BCCI officials and made startling revelations about his Indian cricket journey in an exclusive interview with Zee News.

Harbhajan stated that luck has always been on his side. He said that there are just a few external forces that were not on his side, and in some cases, they were actively working against him. He commented that this is due to the way he was bowling or the speed with which he was progressing. He explained that he was 31 when he took 400 wickets, and if he had played another 4-5 years, he is confident that he could have taken another 100-150 wickets or more, based on the criteria he set for himself.

Harbhajan said that MS Dhoni was the captain at the time, but he believes this situation was beyond Dhoni's control. According to Harbhajan, some BCCI officials were involved in this to some degree, and they didn't want him. He added that the captain may have backed this, but a captain can never be above the BCCI.

Harbhajan also mentioned the unrivaled assistance Dhoni received at the BCCI's request.

He commented that Dhoni had more support than the other players, and if the other players had received the same support, they would have played as well. He added that every cricketer dreams of retiring in the India jersey, but luck isn't always on your side, and what you hope for doesn't always come true. He remarked that talented players like VVS Laxman, Rahul Dravid, Virender Sehwag, and some others who retired later never had the opportunity.

Harbhajan also selected Sourav Ganguly as the best skipper he has ever worked with. He said that at a period when he was kept out of the squad, Ganguly included him. He added that Ganguly provided him the freedom to play and helped him improve as a cricket player.