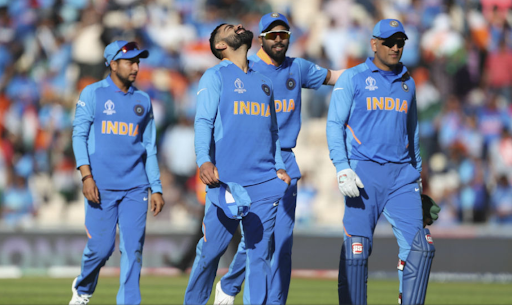 Dinesh Karthik recalled MS Dhoni said split captaincy will be difficult
Dinesh Karthik recalled MS Dhoni said split captaincy will be difficult
February 8, 2022
Author 77baji
In the next limited-overs series against the West Indies at home, Rohit Sharma returns as India's captain, and the squad will be hoping for its first win since 2022 under his leadership. The BCCI, on the other hand, faces a far more difficult task in naming a new Test captain.

There is an ideology that believes India can benefit from a split captaincy, but some say it is a horrible idea.

Dinesh Karthik, a veteran India wicketkeeper-batsman, has recalled former India captain MS Dhoni's comments about having separate commanders for white-ball and red-ball formats, when the latter argued that having split captaincy in Indian cricket was "challenging."

Karthik told the media that he recalled MS Dhoni stating emphatically that having a split captaincy in India as a cricketing nation is really difficult.

In Tests, Sharma is the designated vice-captain, and he appears to be the logical pick, but many believe that KL Rahul or Rishabh Pant might be given the post because they appear to be long-term prospects.

Virat Kohli stood down after India lost the three-match Test series against South Africa 2-1, despite being 1-nil ahead. Karthik stated that he is informed of Kohli's preparations for each game.

Karthik commented that he doesn't think for him to respond to this question since only Kohli knows why he decided to step down as captain, and he is sure Kohli has a valid reason. He said that Kohli has done an outstanding job as India's captain and has led the Test team to a position of strength. The 36-year-old wicketkeeper-batter added that he knows how much effort he puts in every time he walks out on the field since he was a member of the team and played under Kohli.

Karthik, who last played for India in the 2019 ODI World Cup semi-final against New Zealand, believes Kohli's captaincy would be remembered as a good one.

Karthik remarked that it has been a real honour for him to be a part of that journey; Kohli has been one of India's best Test captains, and he hopes that when Kohli looks back, he remembers all of the happy and positive memories, and he enjoys thinking about the success he's had as captain.