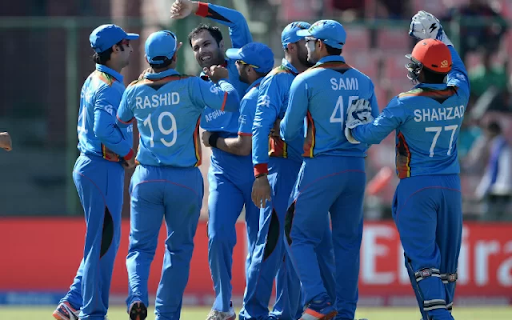 Afghanistan Cricket Board to play their home games in England
Afghanistan Cricket Board to play their home games in England
September 23, 2021
Author 77baji
Hamid Shinwari, the chairman of the Afghanistan Cricket Board (ACB), has stated that the board hopes to reach an agreement with the England and Wales Cricket Board (ECB) to allow them to play home games on English soil. The ACB wants to play regular series in England, and they've addressed the ECB about it.

So far, Afghanistan's home matches have been held in the United Arab Emirates. The ACB president, on the other hand, is optimistic about the country's home matches in England versus neutral opponents. He believes it would be a huge boost for the sport and would help Afghanistan's children tremendously.

England will have to ask the government for approval to allow Afghanistan to do the same. Following government recommendations in 2008, the ECB severed ties with Zimbabwe and has not participated in any bilateral series with the country since. However, the future of women's cricket in Afghanistan will play a significant role in this choice.

According to recent reports, the Taliban administration has banned women from participating in the sport. As a result, Cricket Australia has said that if women are refused the right to play cricket in Afghanistan, the Test match against them will be called off.

A one-off Test match between Afghanistan and Australia was held in Hobart. On the other hand, Cricket Australia has stated that if women's sport is not supported in Afghanistan, the Test will be cancelled.

Hamid Shinwari, the Afghanistan Cricket Board (ACB) chairman, also stated that comments made on women's cricket had been addressed. He went on to say that the board is dedicated to growing women's cricket.