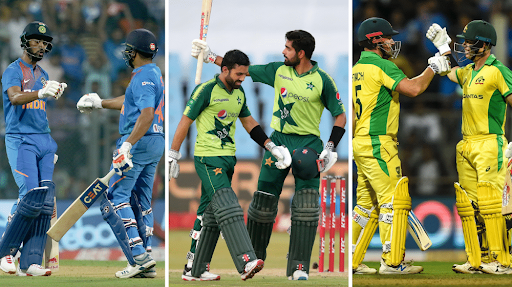 Best Opening Pair for T20I cricket ahead of the T20 World Cup
Best Opening Pair for T20I cricket ahead of the T20 World Cup
October 21, 2021
Author 77baji
A strong opening duo is a key to winning in any format of cricket. In the 2019 T20 World Cup, top international sides will rely mainly on their opening combinations to score heavily. With only 20 overs remaining, the opening stand will be essential in setting the tone for the rest of the innings and providing a foundation for the middle-order batsmen to capitalize and record large totals.
In the 2021 T20 World Cup, the opening duo of Rohit Sharma and KL Rahul, Jos Buttler and Jason Roy, Babar Azam and Mohammad Rizwan, and Aaron Finch and David Warner will all play critical roles for their respective countries. These opening combinations have been essential to their teams' recent success and will again split the batting unit's responsibility.
Let's take a look at how these starting duos have performed in T20I cricket:India - Rohit Sharma & KL Rahul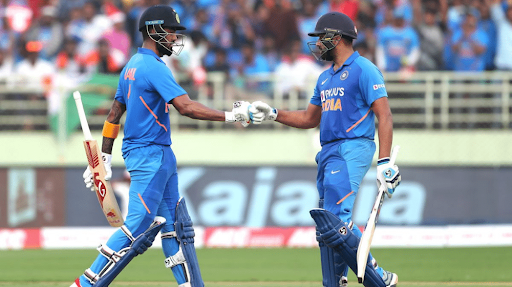 India has had a history of formidable opening combinations in limited-overs cricket, including Sachin Tendulkar and Virender Sehwag, and Gautam Gambhir and Virender Sehwag. In limited-overs cricket, their new starting duo is equally as deadly, if not more so.
KL Rahul and Rohit Sharma are outstanding T20 players who work well together at the top of the order. Both batsmen are in fine form and looking to get India off to a solid start in the T20 World Cup in 2021.
In the 13 innings that Sharma and Rahul have played together, they have scored 586 runs at an average of 45.07. Two-century stands and one half-century stands were among their first partnerships.
Pakistan - Babar Azam & Mohammad Rizwan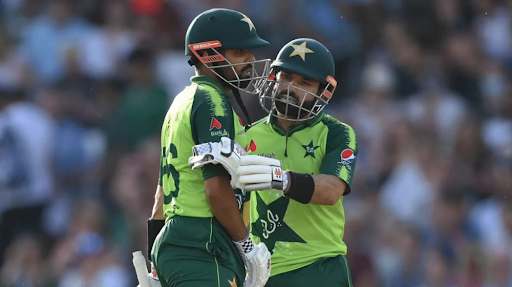 Over the last year, Babar and Rizwan have been on top of their game. Both batsmen have been the backbone of Pakistan's batting line, and their contributions have been influential in the team's recent T20 triumphs.
Rizwan has 752 runs at an average of 94.00 and a strike rate of 140.03 in 14 innings, making him the highest run-scorer in T20Is in 2021. Meanwhile, Babar has 523 runs in 14 innings, an average of 37.35 and a strike rate of 132.74, making him the second-highest run-scorer in the calendar year.
At the top of the order, both batters have created a strong partnership for the Men in Green. In ten innings, they have combined to score 521 runs at a 52.10 average. In 10 innings, they've had two-century stands and one half-century stand.
England - Jos Buttler & Jason Roy
The world's best T20I team is regarded as a solid favourite to win the T20 World Cup. Jos Buttler and Jason Roy, their devastating opening tandem, are responsible for much of their success in T20 cricket.
Both batters hope to get going early in the innings and help England put up some big totals. England will be hoping that their batsmen adjust to the conditions in the UAE and keep up their outstanding success.
They've combined for 20 innings at the top of the order, scoring 666 runs at a 33.30 average. They've partnered for six half-centuries but have yet to achieve their first century.
Australia - Aaron Finch & David Warner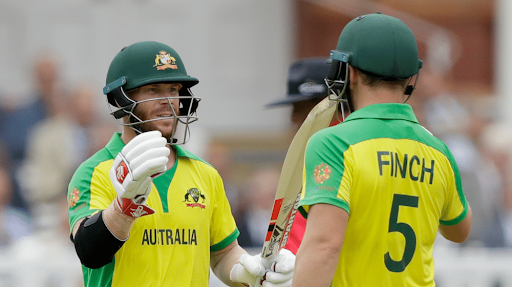 Australia's top two batsmen, Aaron Finch and David Warner have been batting together at the top of the order for a long time. They are a threatening opening pair, and Australia will be hoping to maintain their strong understanding in the T20 World Cup.
While Australia is no longer the force it once was, they still have many firepowers and are considered the tournament's dark horse. The opening duo will have to shoulder most of the hitting load and lay the groundwork for the big hitters farther down the lineup.
In 25 innings, Finch and Warner have batted together at the top of the order. They've scored 944 runs at a 41.04 average and have three-century stands and as many half-century partnerships to their credit.