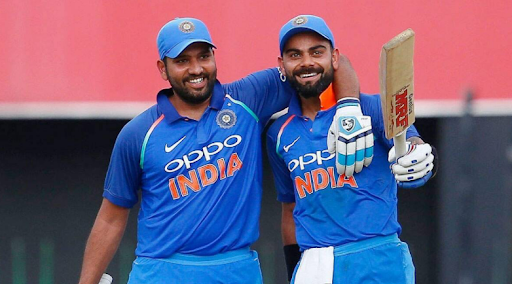 Rohit Sharma showers Virat Kohli with praise
Rohit Sharma showers Virat Kohli with praise
November 8, 2021
Author 77baji
Virat Kohli's unbelievable drive for victory and consistency throughout the years have been praised by Indian skipper Rohit Sharma. Kohli has progressed every year since his debut, according to Rohit, while always putting his best effort forward.

Rohit's comments were made in a video published by the International Cricket Council (ICC) few days before India's T20 World Cup game against Afghanistan. Rohit Sharma, Ravichandran Ashwin, head coach Ravi Shastri, and Ravindra Jadeja were among the cricketers who paid respect to Virat Kohli.

Sharma commented that Kohli's desire to succeed is astounding. He added it is not straightforward to just go out and perform on a regular basis but Kohli has done just that. He credited to Kohli that he has improved since his debut and has put in his best effort in every single game.

Virat Kohli reflected on his "unbelievable" 13-year journey as an Indian cricketer, saying he never envisioned getting this far. He also stated that his primary objective right now is to win India games in any circumstance. Kohli commented if people always view things from a worldly perspective, you will miss out on things that can be remarkable. He said honestly, that he couldn't have thought he'd gone this far 13 years later and he is very happy about it. Kohli stated that he felt privileged to be able to represent his country, he has created many wonderful memories and that is very special to him. He added that the focus of his career thus far has been to find ways to win a game of cricket from any location, and he'll give it everything he has got to do so.

Virat Kohli has driven Indian cricket to greater levels in all three formats of the game, both as a player and as a captain, despite the fact that he may not have an ICC trophy to prove for his contributions. He has 442 international matches under his belt, scoring over 23000 runs and amassing a long list of milestones and accomplishments.