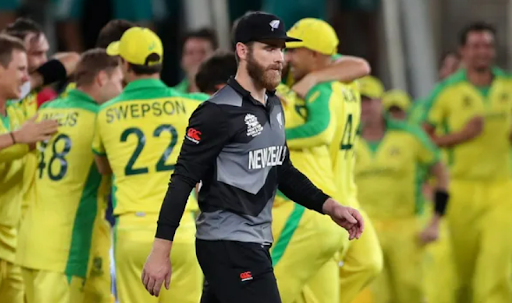 New Zealand captain: We are proud of our achievements this season.
New Zealand captain: We are proud of our achievements this season.
November 17, 2021
Author 77baji
New Zealand finished runner-up in the T20 World Cup 2021, defeated by eight wickets to Australia in the final. The Australian men's cricket team won their first T20 World Cup, adding to their five 50-over World Cup victories. New Zealand, on the other hand, suffered their third loss in four World Cup finals in the last six years.

Kane Williamson, the New Zealand skipper, was exposed to a brutal press conference, with the Australian cricket team celebrating loudly next door. Even when the Kiwi captain sat down to speak to the media, he could hear the Australian shouting and dancing to the tune 'Freed from Desire.' Williamson, though, being the sensible guy that he is, kept his cool and continued.

New Zealand nearly won the 2015 World Cup final but was defeated by Australia. A similar tragedy came four years later when the Black Caps tied with England but lost owing to a lower boundary count. Despite Williamson's outstanding performance with the bat, which saw him score a brilliant 85, Australians were able to outscore the Kiwis by eight wickets and win their first T20 World Cup.

When a journalist questioned New Zealand's three World Cup final losses, the captain responded, "And the championship final?" pointing to the team's victory against India in the inaugural World Test Championship final at the Ageas Bowl held in Southampton a few months ago.

Williamson commented that they participated to play the game, and there are only 2 sides - win and lose, and these events can occur at any time. He added that if people look at the tournament as a whole, which they do, and the kind of cricket they've been able to play, he thinks that they can be quite pleased with their achievements over the last few months.

The captain stated that in every match when you reach the final, there is a possibility for any outcome. He said that it would have been preferable to be on the winning side of the outcome but the Australians' performance was very impressive and they deserved the high-profile celebration. The skipper also said that the Australians had an incredible season and their team is full of very capable players.