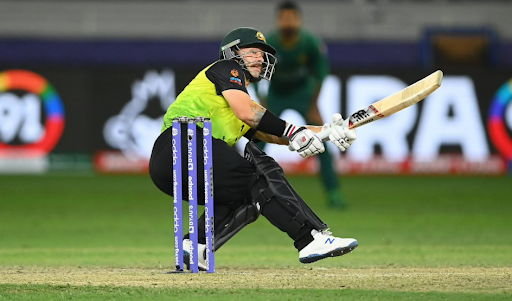 Australia Matthew Wade last international game will be T20 World Cup 2022
Australia Matthew Wade last international game will be T20 World Cup 2022.
November 22, 2021
Author 77baji
Matthew Wade has announced that he would retire from international cricket after next year's T20 World Cup, which will be held in Australia.

In the 2021 T20 World Cup semi-final against Pakistan, Wade was Australia's superstar, hitting 41 runs off 17 balls. With three sixes off Shaheen Afridi, he stormed Australia into the final, where they beat New Zealand to win their first T20 world title.

The 33-year-old, who has been left out of the Australian Test squad for the Ashes, sees the T20 World Cup as his final opportunity to play international cricket. However, he may carry on playing domestic cricket as well as the BBL.

Wade told the media that his next motivation is to get to the next World Cup, defend his country's title then finish his international career there.

Matthew Wade was also discovered to have played the final versus New Zealand while suffering from a grade 2 side strain. The wicket-keeper was pressured into a scan, according to skipper Aaron Finch, and he refused to even look at the results. Finch, on the other hand, agreed that benching Mattew Wade would have been difficult, and praised him for his dedication throughout the final despite his injuries.

Finch commented that there was a tinge of fear in the air and Wade was compelled to get a scan by the doctor. Finch explained that Wade was adamant about not knowing the outcome, but Finch knew Wade's grade-two tear in his side was going to be challenging. Wade insisted on continuing playing and Finch said despite Wade being in pain, he managed the game until the end.

Finch, who underwent knee surgery in August, also played with pain during the competition. He has opted to step aside as the Melbourne Renegades captain, handing over the reins to Nic Maddinson. Finch is expected to miss the early stages of the BBL.