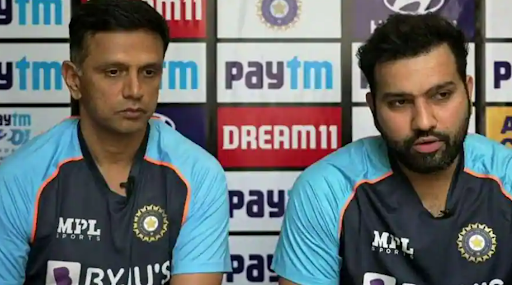 Former Pak captain praises Rahul Dravid for his honesty and humility
Former Pak captain praises Rahul Dravid for his honesty and humility.
November 25, 2021
Author 77baji
The Rohit Sharma-led Indian team crushed New Zealand 3-0 in three Twenty20 Internationals. After a disastrous T20 World Cup, the Men in Blue defeated the Black Caps to usher in a new era in Indian cricket. Following the T20 World Cup, Indian cricket has seen significant changes, with head coach Ravi Shastri, bowling coach Bharat Arun, and fielding coach R Sridhar all standing down from their corresponding roles.

As a result, Rahul Dravid has taken over as head coach, while Rohit Sharma has taken over as India's captain in the limited-overs format from Virat Kohli. In the duo's first mission, the Men in Blue defeated the Kiwis and eliminated the runners-up in the T20 World Cup 2021.

Dravid, on the other hand, won hearts when he recently praised the Kiwis and remarked that it would always be difficult for them to prepare and compete in bilateral T20Is after just having a three-day break following the World Cup final. The coach told the media that they knew that it was going to be challenging for a team that didn't get much of a break.

As a result, Dravid has received a lot of respect from former Pakistan captain Salman Butt. The former skipper spoke on his social media platform that Dravid's statement represents the highest levels of transparency and compassion. Butt added that it is a really practical and professional discussion since, while India won, the other team had just returned from the World Cup final, making it difficult to emotionally prepare for another international game so quickly. The former captain also said India put their bench strength to the test, and they won despite having a new captain and coach but the true achievement is to reach the next goal in the next ten months.

Following the T20Is, India will attempt to defeat New Zealand in the two-match Test series, which begins in Kanpur on the 25th of November. Ajinkya Rahane will lead the team in the first Test, while usual captain Virat Kohli is anticipated to team up with head coach Dravid for the second and final Test, which will be hosted on December 3 at the Wankhede Stadium in Mumbai.