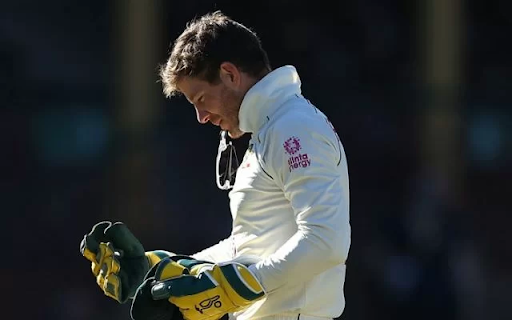 Tim Paine quits from all forms of cricket for mental health concerns
Tim Paine quits from all forms of cricket for mental health concerns.
November 29, 2021
Author 77baji
Tim Paine, the former Australia captain, has taken an indefinite break from cricket to deal with mental health issues. The 36-year-old has found himself at the centre of a controversy after his 'sexting affair' with a female colleague from 2017. Soon after, Paine stood aside as captain of the Test team, and Pat Cummins took his position at the helm.

Cummins was selected vice-captain for the Ashes before being promoted to captain following Paine's controversial incident. Paine was scheduled to play in the One-Day Cup for his state team, Tasmania, before the next five-match Test series on December 8.

Tim Paine has informed Cricket Tasmania that he will be taking a break from all forms of cricket for the foreseeable future, following discussions over the previous 24 hours. Over the summer, Cricket Tasmania will continue to provide professional and personal assistance to Tim and his family.

Nick Hockley, Cricket Australia's Chief Executive Officer, expressed his support for Paine and his family during this challenging time.

Paine has previously stated that despite surrendering captaincy, he would be available for selection in the Test team. Now that he's decided to leave for an undetermined amount of time, it'll be interesting to see if he returns, at least for the second half of the Ashes.

Following recent developments, it's likely that either Josh Inglis or Alex Carey will make their Test debut in Brisbane's first Test. Shane Warne, the spin master, had urged Inglis to replace Paine as the Test keeper.

After the ball-tampering scandal, Paine was named Australia's Test captain in March 2018, and he captained the team for more than three and a half years.