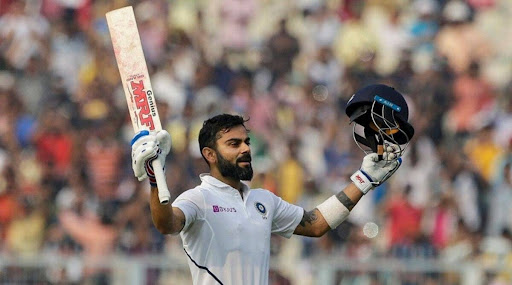 Which player will be dropped for the returning Virat Kohli?
Which player will be dropped for the returning Virat Kohli?.
November 30, 2021
Author 77baji
India is playing New Zealand in the second and final Test game in Mumbai starting 3rd of December. Which cricketer would be making way for the returning skipper Virat Kohli? As India's batting line-up faltered on the fourth morning of the first Test in Kanpur, this question got more pressing and complex.

India is unlikely to lose a bowler in order to accommodate Virat Kohli, who has long campaigned for a five-bowler lineup.

Rumour has it that it will be among Mayank Agarwal, Shubman Gill, Cheteshwar Pujara, Ajinkya Rahane, and Shreyas Iyer.

Ajinkya Rahane, the stand-in captain for the Kanpur Test, has had a poor year with the bat, averaging 19.57 in 12 Tests in 2021. His home record was never promising, and he is no stranger to dealing with spin.

Only Mansur Ali Khan 'Tiger' Pataudi and Mohinder Amarnath have a lower home average than Rahane's 35.73 among Indian hitters who have played at least 32 home Tests, the same as Rahane.

The convention does not require that the stand-in skipper, who is also the regular vice-captain, misses the next game, but Kohli has previously defied convention by leaving Rahane out of the first two Tests of the South Africa tour in 2017-18. The new team administration, led by head coach Rahul Dravid, may not take such harsh measures for the Wankhede Test right away.

Cheteshwar Pujara has struggled with the bat in recent years, with averages of 20.37 and 30.42 in 2020 and 2021, respectively. Unlike Rahane, however, he has an impressive 55.33 average in India throughout the course of his career.

Cheteshwar Pujara could be moved up a position to open the batting in Mumbai. It has happened to Pujara several times in Test matches, just like the present head coach. He averages 116 in six innings as the opener, all on the subcontinent, and has only been eliminated three times. However, the last time he opened was in 2015.

If Pujara is forced to begin at Wankhede Stadium, Kohli would have to make two more decisions: who to put in at No. 3 and who to remove as the current opener.

Mayank Agarwal and Shubman Gill aren't technically ideal openers right now, but they're in the lineup because Rohit Sharma and KL Rahul aren't available. Agarwal had not played in a Test match since Brisbane in January, and Gill had only recently returned from the World Test Championship final in June.

Gill scored fifty runs in the first innings at Green Park, but he struggled against Kyle Jamieson, who bowled him both times. Agarwal, on the other hand, struck outside the off-stump twice.

Agarwal has more skills than Gill in both domestic and international cricket. However, if India decides to play Pujara as a temporary opener in Mumbai, which of the two incumbents will be left out is a less important option.

If Kohli stays at No. 4, then Rahane or Shreyas Iyer will have to go up to No. 3. Both have experience batting at this position in first-class cricket for Mumbai.